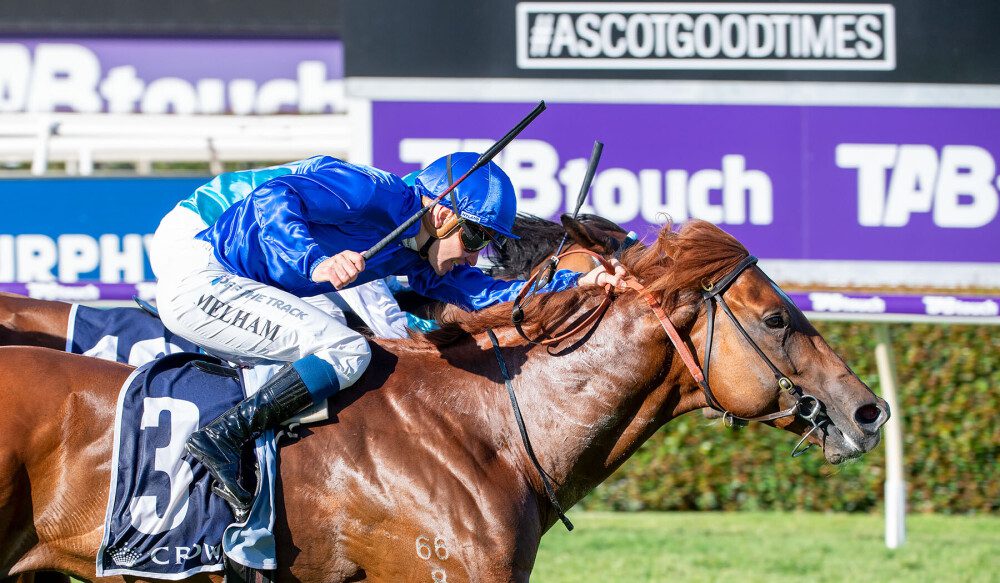 Paulele and Ben Melham have taken out the Group 1 Winterbottom Stakes, giving James Cummings and Godolphin their seventh Group 1 for the spring.
Indian Pacific and Sniparoochy set up a brutal tempo, which set the race up for the swoopers to storm home down the outside, and storm down the outside is exactly what Kissonallfourcheeks and Paulele did.
After having to scratch their second horse in the race, Vilana, after a freak accident a few days ago, getting this win with Paulele is sure to lift the spirits of the powerhouse stable.
Paulele has now secured that allusive Group 1 that will now allow Godolphin to send him to stud as a Group 1 winning stallion.
The winner ended up starting as a $12 outsider with online bookmakers, and he beat home another of the outsiders in the field, Kissonallfourcheeks ($13), with the heavily backed This'll Testya ($7) filling the placings.
2022 Winterbottom Stakes Replay
James Cummings has now won 36 Group 1's as a trainer, including seven from this spring alone, as he continues to grow and improve the Australian Godolphin stable, since taking over in May of 2017.
Godolphin's stable representative, Nacim Dilmi, spoke about their stables victory in the Winterbottom Stakes post-race.
"It's unreal, he is finally getting the Group 1 he deserves and they way he has done it is freakish." Dilmi said.
"After picking the barrier, I thought this is not good, but after five minutes James (Cummings) had already figured out that it would actually suit him better.
"At the top of the straight I didn't know if he was going to get there, and it took him a while to get there, but wow, that was a very good win.
"I'm sure one day, not yet, he will join the stallion roster and he will hopefully be a very good one."
Ben Melham has now won his 18th Group 1 as a jockey, capping a great spring for one of Victoria's leading hoops.
"He's a horse that's always had Group 1 ability, I believe."
Melham agreed with Dilmi's thoughts about Paulele having the ability to win a Group 1.
"James (Cummings) and I spoke this morning and we were happy to ride him quiet.
"I was confident that he would run well today and I was proven to be right."