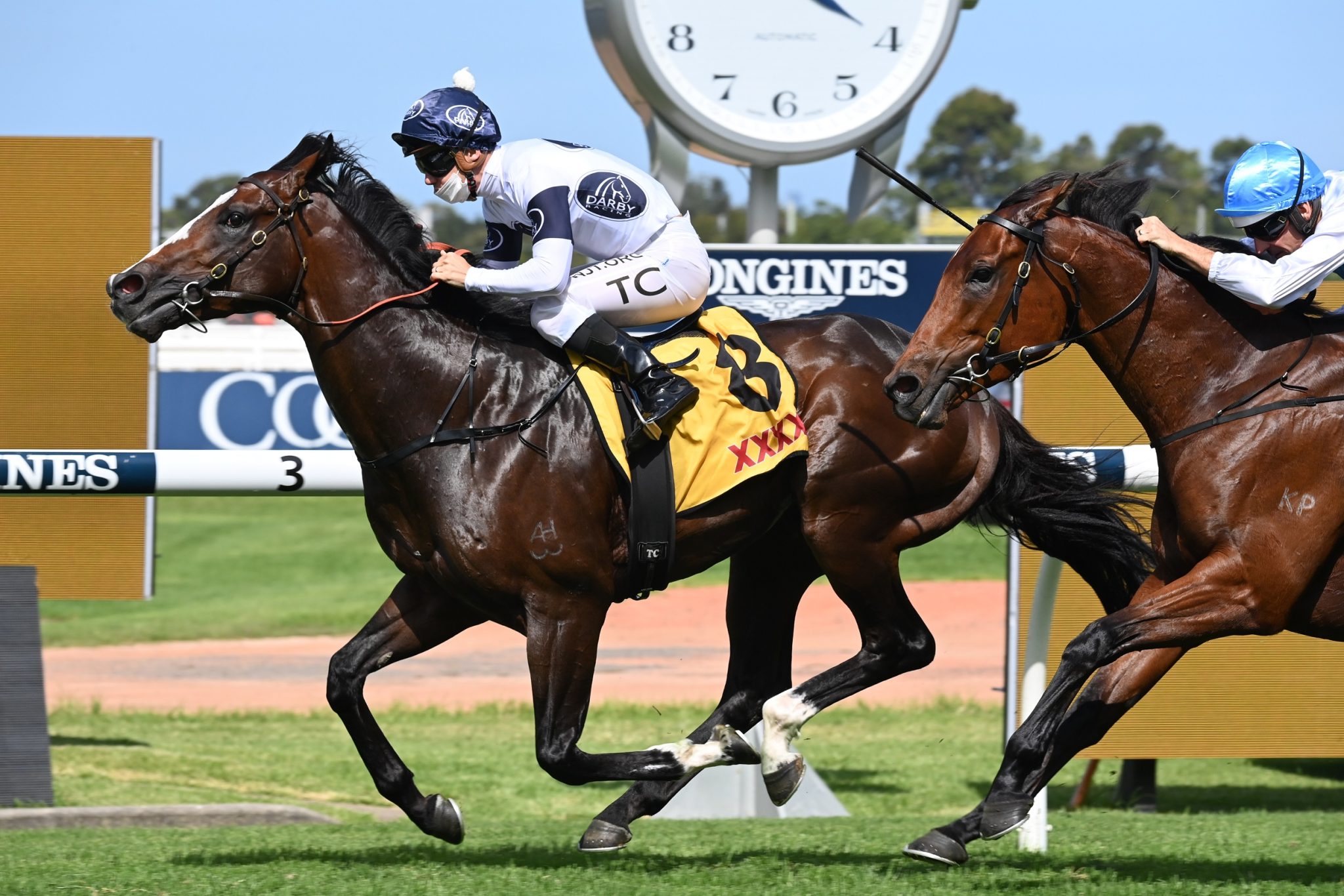 Estimated Reading Time: 3 minutes
He beat the great Nature Strip in his trial on September 1, so his winning odds of $18 with Ladbrokes are very generous.
That is the opinion of Bjorn Baker – who trains Overpass – heading into the $1 million The Shorts (1100m) at Randwick on Saturday.
"You become very biased when it's your own horse. I think he's a very good each-way bet," Baker told Sky Racing, with the world's best sprinter Nature Strip the $2.15 favourite with online bookmakers.
"He's going to have to improve again when you look at the horses we're taking on.
"It is daunting, no doubt about it. But you've got to be in it to win it."
The Warwick Farm-based trainer's assumption is based on evidence.
His four-year-old stallion is first-up on Saturday after a very bright start to 2022, which saw him win the Expressway Stakes and Inglis Sprint.
Overpass also finished runner-up in the Southern Cross Stakes, before Baker was impressed by his competitiveness in fifth-placed finishes in The Galaxy and TJ Smith Stakes.
"I think he's not out of it – I think you've only got to look at what he did in the autumn, and even in the TJ he was only beaten by 2.5 lengths by Eduardo," Baker said.
"He was very good in the TJ.
"Physically he's much stronger and he looks better than ever, and he's well set-up, so we take some confidence from that.
"His work at home has been very, very good and he hasn't always been the best trackworker, particularly as a young horse.
"I've got no doubt he's going better than ever."
Despite Baker confidently telling punters his young sprinter is a good-value option, he also has loads of respect for Nature Strip and Eduardo.
Chris Waller's superstar leads Joe Pride's evergreen eight-year-old 6-4 in head-to-head battles going into Saturday.
Eduardo is a $3.40 winning chance.
"Chris Waller is a freak of this business, there's no doubt about it," Baker said.
"It's like playing against a computer everyday. It's tough going.
"And Joe Pride has done a remarkable job with Eduardo.
"They're two elite horses who have kept sound, and if anything they're getting better."
Baker also believes his emerging four-year-old is continuing to improve, and was delighted he got the better of Nature Strip in the trial over 900m at Canterbury on September 1.
Overpass won by 1.25 lengths.
"I thought he was very good this day. It was his first time at Canterbury, and he had a really good look around," Baker said.
"As a young horse he used to do that, and be a little bit green and wayward.
"But I thought on the line he was excellent. And the track was much heavier than I thought.
"I think he's better on a better track, and you only have to look through his form and see that."
Baker was highly impressed observing Nature Strip, who stunned the racing world with his 4.5-length victory last start in the King's Stand at Royal Ascot on June 14.
"He looked super, the second horse," Baker said.
"He's the best sprinter in the world for a reason. He's done it and he's been everywhere.
"Taking him on, once again we were up against it. But Overpass is going better than ever."
Overpass won his trial on a Heavy 7.
On Friday, Randwick was a Heavy 8. Despite beating Nature Strip in Heavy conditions two weeks ago, Baker wants a firmer track.
"I just hope it doesn't get into that heavy range, and I think most of these horses are the same," he said.
Baker said Overpass had the fitness and strength to put himself in the mix at the line on Saturday.
"He's definitely a lot stronger. At the moment he looks great – he's never looked better," he said.
"His work has been sensational and he's really well set-up.
"And there's no hiding the fact we want to make a statement first up – he's ready to go.
"When he ran the trial I think he was a little flattered by the margin – he didn't run overly quick.
"I think the key with him is he can actually sit off the pace and relax well. Even in the Coolmore (sixth on October 30 last year), he got back and relaxed beautifully."
Baker's team has left no stone unturned getting his four-year-old in prime condition for the Group 2 event.
If Overpass runs well on Saturday, Baker believes he has the potential to then pose a genuine threat in The Everest on October 15.
"The other thing he's got going for him is he's a stallion," he said
"Everyone will be watching this race. So we need him to compete well first-up. And if he can go to The Everest and compete well, that'll be the greatest advertisement ever.
"And maybe later we can look at a Group 1.
"We want him targeted towards The Everest, and the Shorts is the best option, and also the hardest option."