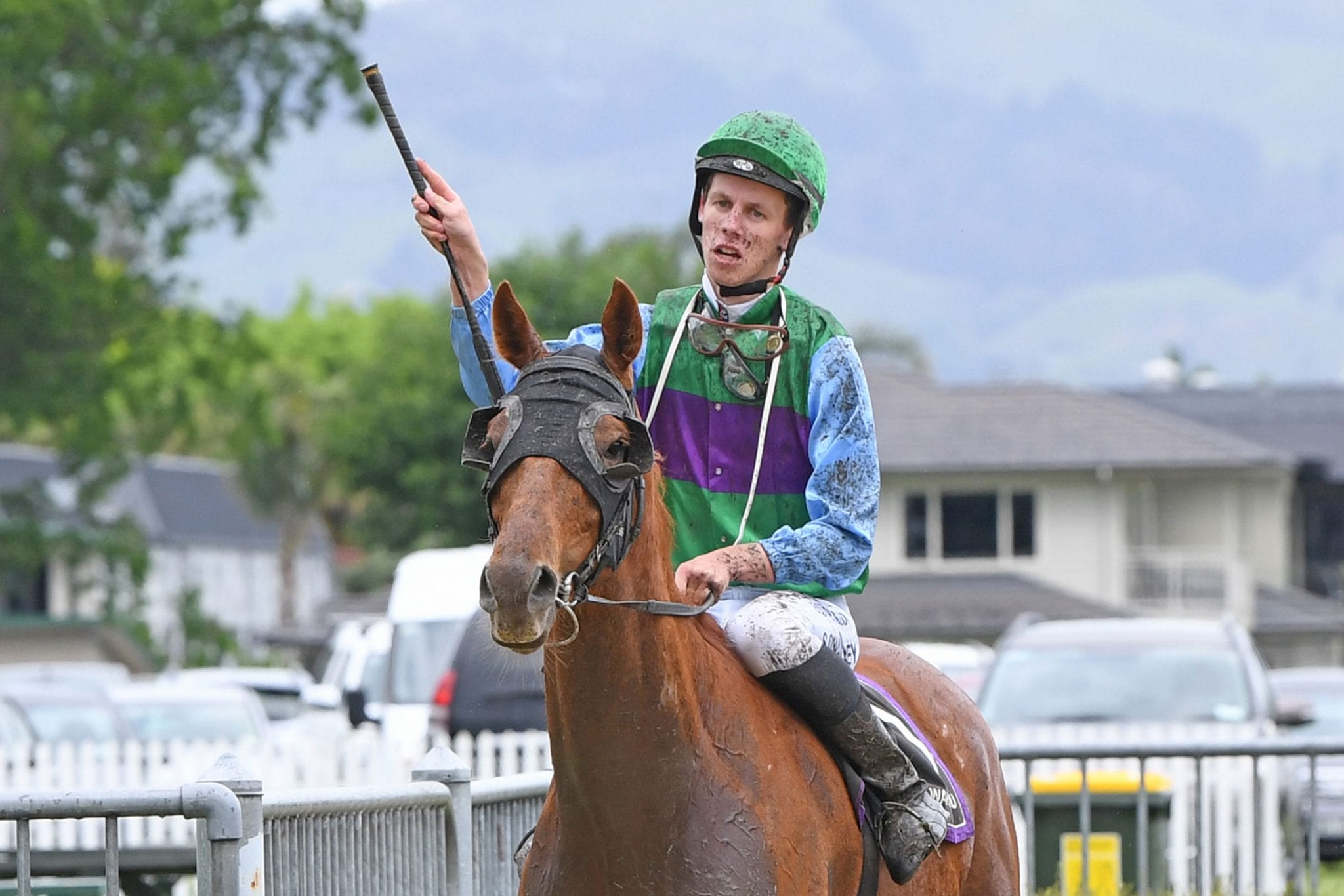 Central Districts apprentice jockey Sam O'Malley is currently sitting on 11 wins for the season and he is hoping to improve that at Reefton on Thursday where he has a handful of rides.
O'Malley is just three wins shy of his best season tally, recorded in the 2018/19 term, and he is on track to well surpass that figure.
The 22-year-old hoop has had a lifelong love of racing, and he was set on a career as a jockey the moment he put his feet in the irons at Mark Goodwin's property more than a decade ago.
"Everyone (in the family) either trained or bred something," O'Malley said. "I started riding track work when I was about 12 or 13, I have grown up around them, and I originally started riding for Mark Goodwin at Otaki."
While his love for riding has never waned, his issues with weight has nearly curtailed his career in the saddle. "I have always wanted to be a jockey, but I have kept growing," he said. "Weight has become a problem, but I have just done it."
To keep on top of his weight, O'Malley said he is constantly hopping on the scales and undertakes regular sweat sessions to make weight. "I have just got out of the bath, having a sweat," he said. "I just keep getting on the scales and watching my weight. It's not hard."
O'Malley has been enjoying riding the West Coast circuit of the South Island but admits it has taken a little bit to get used to. "It's a bit different," he said. "The tracks are a bit tighter, but once you work it out you are away."
O'Malley will have five rides at Reefton on Thursday and he believes he has a number of winning chances, led by Torre Del Greco in the Reefton Sesquicentennial Cup (1400m).
The Kevin Myers-trained mare beat home Group One performer Kiwi Ida to win over 1500m at Greymouth on Monday and O'Malley believes she is a good chance on Thursday with just two kilograms more (59kg) on her back.
"She beat a pretty strong field the other day and comes up against a fairly weak field to what she has been racing against of late," he said.
"Down to 59kg, she had 57 the other day and beat Kiwi Ida, so I don't think the extra two kilos will worry her at all."
O'Malley also rates the Les and Richard Didham-trained Yeah Right in the Archmore Contracting & Tasman Agriculture (1400m).
"Yeah Right in the last is a big chance," he said. "He was seventh the other day behind a couple of good horses, I like him."
O'Malley is also optimistic about Shadow King's chances in the Birchfield Coal Mines (2000m) after his third-placing in the Greymouth Cup (2000m) on Monday.
"Shadow King goes well down on the Coast," he said. "He didn't have much form heading into Greymouth, but he ran a good third in behind Camino Rocoso and Overtheriver and they are pretty nice horses, so he should be a good chance."
Looking towards the rest of the season, O'Malley is hoping to continue riding winners and attain an elusive stakes victory in the saddle.
"I'd like to win a stakes race and just keep riding winners," he said.
"Running third in the Captain Cook (Group 1, 1600m) on Deerfield has definitely been a highlight so far this season and I am looking forward to getting back on him.
"There is also one at Kumara on Saturday who is a pretty smart horse called Kopua. He ran really well the other day. He only had the one trial and he is learning a lot, 1100m at Greymouth was short of his best and he is going to be a really nice horse."