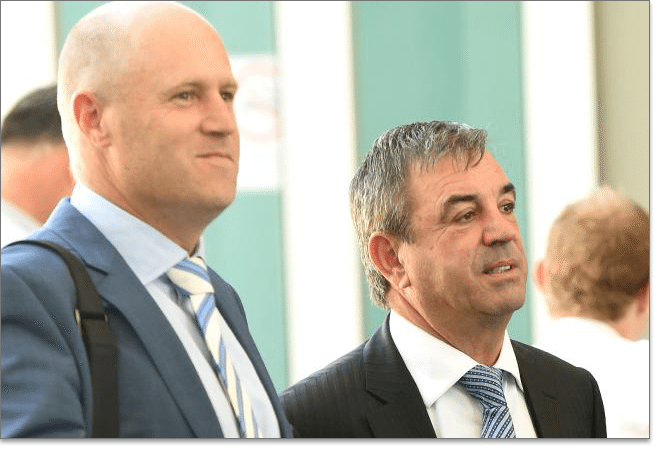 Estimated Reading Time: <1 minutes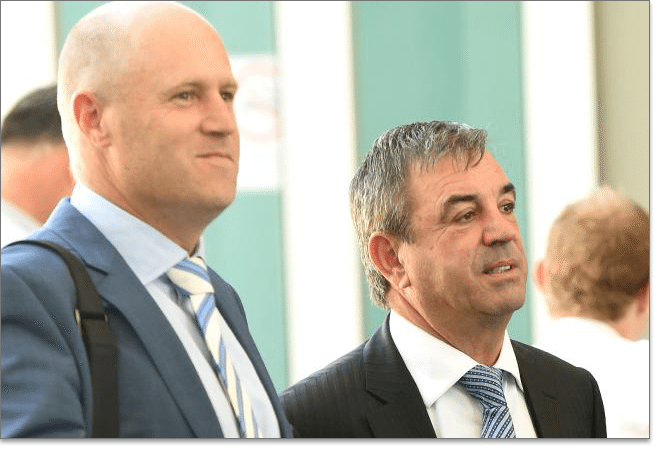 IN news that has rocked the Australian horse racing industry, prominent trainers Mark Kavanagh and Danny O'Brien have been found guilty of cobalt-related charges.
The Victorian horsemen faced the Racing and Appeals Disciplinary Board chairman Russell Lewis in court today, and veterinary surgeon Tom Brennan was also found guilty for his involvement in the saga.
All three were found guilty of administering cobalt with the purposes of affecting performance of a horse in a race, which is the most serious drug-related law in racing and it comes with a mandatory three-year disqualification.
Danny O'Brien has four separate cobalt charges against his name and Mark Kavanagh will face one charge. Former vet Tom Brennan was associated in all five charges.
All three will likely appeal the decision and take it to the Victorian Civil and Administrative Tribunal. All parties will learn of the time of their suspensions on January 4, 2016.
O'Brien and Kavanagh join a growing list of banned trainers which includes Kavanagh's son Sam who was handed a nine-year disqualification for his involvement in administering cobalt to the Kavanagh-trained Midsummer Sun.
Tom Brennan has already been dealt a six-and-a-half year suspension for his involvement with Sam Kavanagh and the result on January 4 will all but end his career in the horse racing game.
Father and son training duo Lee and Shannon Hope were disqualified for three and five years respectively for administering cobalt to three of their horses.
The high-profile case regarding Peter Moody will continue in February after the Racing Appeals and Disciplinary Board decided to resume his case on February 18. Moody said the delay "effectively ends my business," and he started to inform staff that they should look for other jobs.
CupsBetting will continue to cover the story as more news breaks