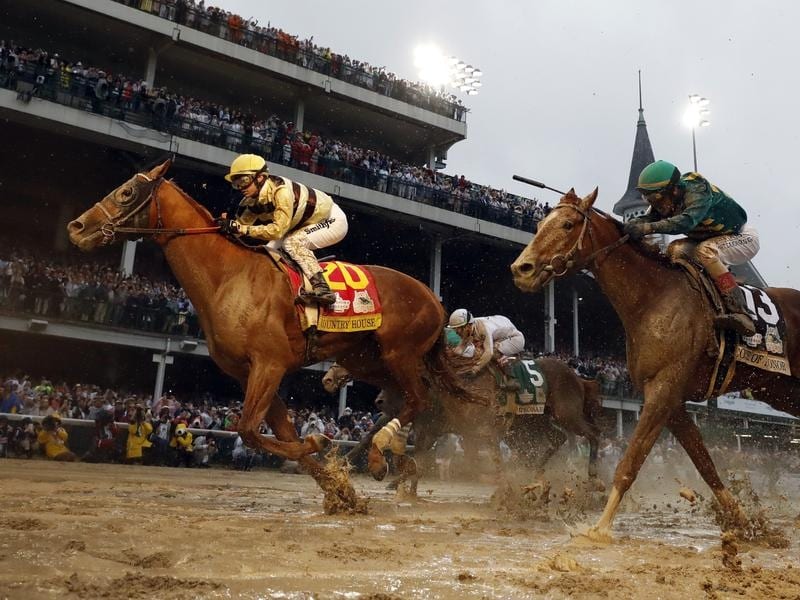 There will be no Triple Crown winner this year with Country House ruled out of the second leg, the Preakness Stakes, because of illness.
Country House was promoted from second to first in the Kentucky Derby after the controversial disqualification of Maximum Security as the winner for causing interference.
But trainer Bill Mott has confirmed Country House has developed a cough and will miss the Preakness at Pimlico on May 18.
Country House is the first Kentucky Derby winner not to enter the Preakness since Grindstone in 1996.
"He doesn't have a fever. But he's coughing," Mott told the Daily Racing Form.
"We drew blood. He's acting like he's going to get sick.
"He's off the training list, and if he's off the training list he's off the Preakness list."
Maximum Security will also miss the Preakness as owner Gary West considers legal action over his demotion to 17th in Saturday's Derby despite the Kentucky Racing Commission denying an appeal against the stewards' decision.