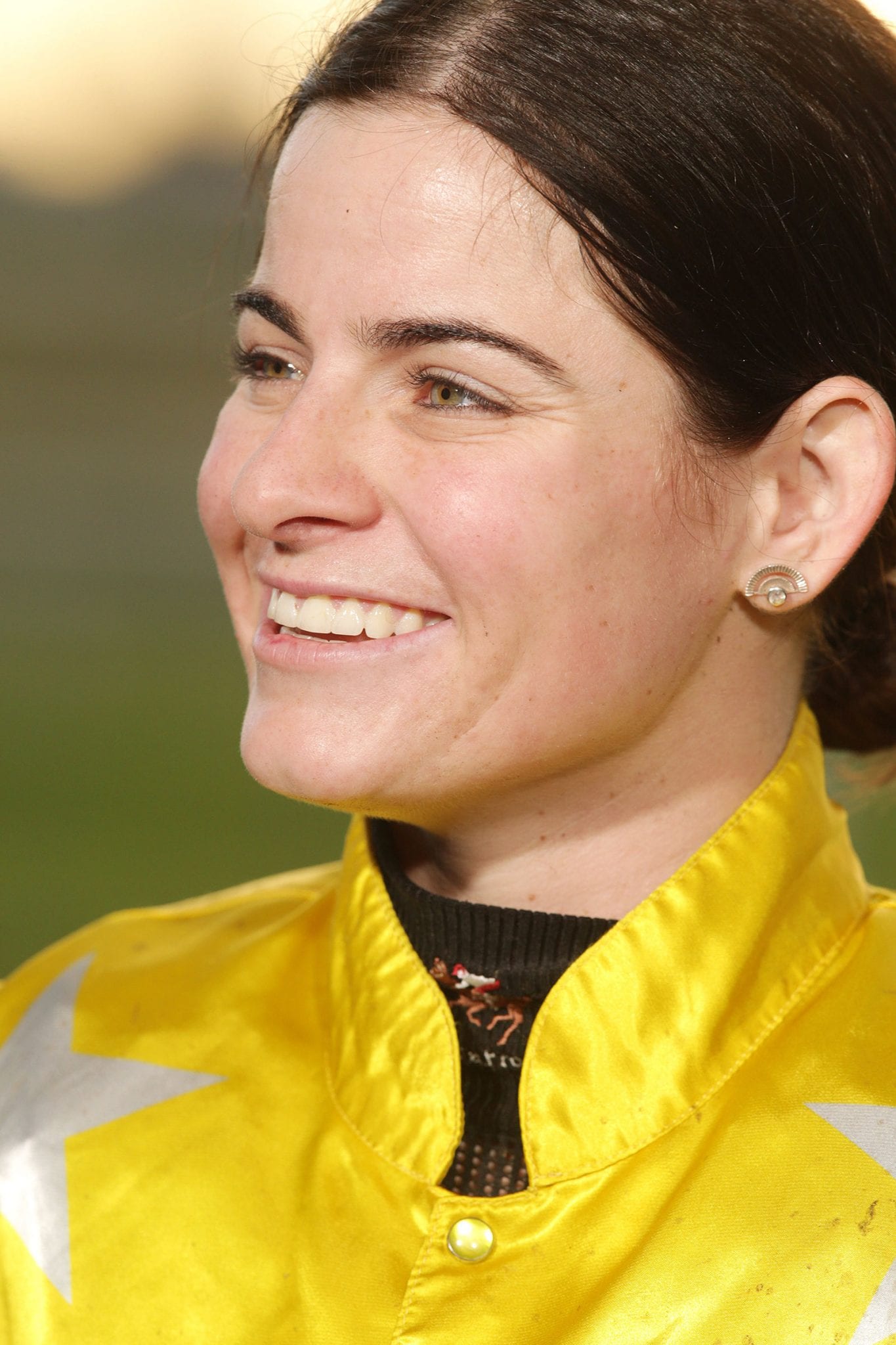 Estimated Reading Time: <1 minutes
Ex-pat Kiwi jockey Alysha Collett set a new personal record at Newcastle, Australia on Saturday when she booted home five winners on the eight-race card.
Victory aboard the Brad Widdup-trained Pensera in race two was quickly followed by another for Widdup aboard Queen Bellissimo in race three, before making it three in a row in race four on the James Cummings-trained Honeycreeper.
Collett guided home the Kim Waugh-trained Linguee in race six and made it a fabulous five aboard the Peter and Paul Snowden-trained Briars Kingdom in the final event of the day.
Naturally delighted with her day's work, Collett was feeling even better when she received confirmation from her mother Judy that it had eclipsed her previous best.
"It was a really nice day, although I was pretty sure I had ridden five in a day once before," she said.
"I was speaking with Mum in the evening, and she told me the best I had done before was four, so that made me feel even better.
"It was really neat to win for Brad and the Snowdens as they have been my biggest supporters since I first got here from Singapore, while I was delighted to get my first wins for Kim and James as well."
Collett, who relocated to Sydney from Singapore during the COVID-19 pandemic just over a year ago, has found her groove nicely in recent months, sitting fourth on the New South Wales Provincial Jockeys' premiership with 35 victories and over AU$1million in prizemoney.
That success is a welcome addition for her after the ups and downs she had experienced since making the move from New Zealand to Singapore in 2018. Having started to gain momentum with her riding there, she suffered a nasty fall that saw her sidelined for a number of months through damage to her L1 lumbar vertebra and a fractured right heel.
Back in the saddle again for the 2019/20 Singapore season, she was starting to kick home regular winners when the COVID-19 pandemic struck in March 2020, which put a halt to all racing there.
"Things were going well in Singapore until COVID hit," she said.
"We were initially locked down for six weeks and then another month after that. It made me realise I really wanted to be closer to home, so I ended up cutting my time over there short.
"I had wanted to come back to New Zealand but the job opportunities for my partner Luke (Marlow, Australian racecaller) weren't as good as they were in Sydney so that's where we shifted to.
"We've been here a year now and it is starting to feel like home.
"It was a little hard getting used to the travel at first as you always seem to be in the car on your way back and forwards from race meetings.
"I handle that a whole lot better now, although I have listened to a hell of a lot of podcasts during all that driving.
"I'm really enjoying my riding and that shows with the winners that are flowing."
Collet admits she doesn't have any burning ambitions or major goals that drive her, rather she is happy to take a relaxed attitude to what lies ahead in her future.
"I haven't got many plans really, I'm just keen to keep making connections and getting to know more people here," she said.
"I think Sydney provides the best racing in Australasia, the prizemoney is great and I do get to ride so many nice horses.
"My body is handling it all pretty well after the injury issues I have had, so as long as I can keep kicking home the winners, I will be pretty content."