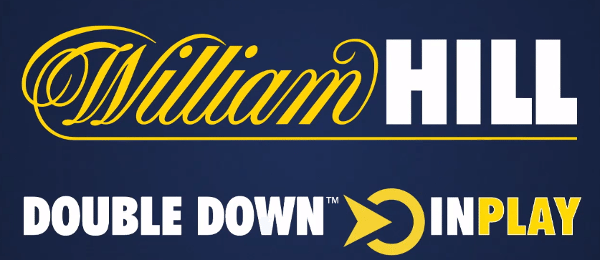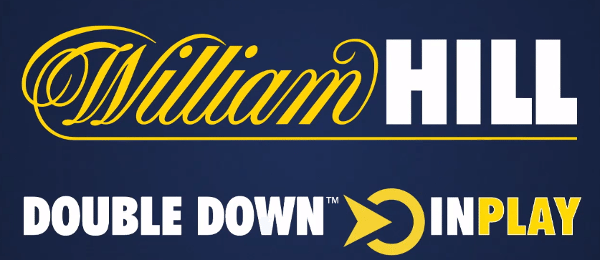 AUSTRALIAN punters will never get bored with the same old offerings from online bookmakers.
Our sports books are always looking at ways to revolutionise their markets and keep punters engaged.
And the latest effort in that regard comes from our friends at WilliamHill.com.au.
The online bookmaker has launched a racing product it calls Double Down – just in time for the Melbourne Spring Racing Carnival.
Double down allows punters the chance to double their bets with a single tap after the jump in-play at pre-race fixed odds.
The feature allows you to get a feel for the race after the jump and load up on your nag if you think it is going to storm home.

Punters hold the power.
You might have only had a little bit on your favourite horse, worried that it could be swamped. But, with double down, you can hit it hard once you see how the race is panning out.
William Hill's Warren Hebard believes double down will be "a real category differentiator".
Translation for that is he thinks it will be really, really good.
He said it 'reinforces the business's position as a challenger brand that is committed to delivering faster and easier betting for customers via product innovation.'
Again, that means WilliamHill.com.au is really good and provides some cool stuff for punters to take advantage of.
"William Hill is the home of racing in Australia," Hebard claimed.
"Double down is a product that no other bookmaker can or will offer and typifies the mentality of the William hill brand, constantly pushing the boundaries in order to deliver the fastest and easiest betting experience for our customers.
"With the release of double down, we have been able to deliver an innovative new racing product that has huge appeal to both the recreational once a year Melbourne Cup Day punter through to the racing purest that bets most weekends".
The double down feature is only available on the WilliamHill.com.au app, which you can download for iOS and Android devices, like smart phones and tablets, from your app store.
Of course, if you're already a member of WilliamHill.com.au, then you should already have it on your device, because the app is one of the most user friendly in the punting world.
This is not the first time the online bookmaker has come up with something special to give punters more options.
The new product is a further strengthening of William Hill's racing offering to customers after recently obtaining the exclusive bookmaker category rights to stream vision all racing in NSW and recently began to offer streaming of Victorian racing on the William Hill website and apps.
The Chase the Ace promotion it ran during the Australian Open at the start of 2016 is perhaps one of the most popular bookie offerings of all time.
Punters still talk about it today, after they loaded up on big serving players and, win or lose, received $1 for every ace their player served.
So how does the William Hill double down work?
Here's what you need to know about WilliamHill.com.au's innovative new product that is set to change the face of thoroughbred betting in Australia.
Double Down is only available on selected races and to identify them, you'll need to keep an eye out for the double down logo, which will appear on the card when you're looking at placing your bet. You'll be able to see it on the race card, the meeting card and in the next to jump list. There will be many forward markets which will eventually also you to double down, but you will only see them after 9am on the day of the race.
The bet you place must be on a fixed odds win market for the double down function to work. You can also use it on the fixed each way markets, but the double down will only apply to your win portion of the bet, not the drum, so be wary.

The good thing about the double down bet is that you can use bonus bets and credit with the feature, so you might have loaded up on a horse with your funds, but have a little in the bonus kitty sitting there that can be fired off to double down if your nag jumps well.
If your horse is scratched and you chose the option to double down, you will receive a refund of the double down fee.
TAKE NOTE: No bookie gives you anything without a catch – and this one is a doozy: For the opportunity to use double down during the race, there is a fee of 10 per cent of the bet stake. The amount will be highlighted when you select double down while placing your bet. You can also see the double down fee in your transaction history. It will appear as a withdrawal transaction. Due to regulatory requirements, clients must have enough funds to cover the double down bet at the time of placing their initial bet. If you were using bonus bet credit to place your bet, the double down fee must be paid for using actual funds.
For more assistance and more details on double down, you can visit WilliamHill.com.au or phone its customer support on 1800 007 238.