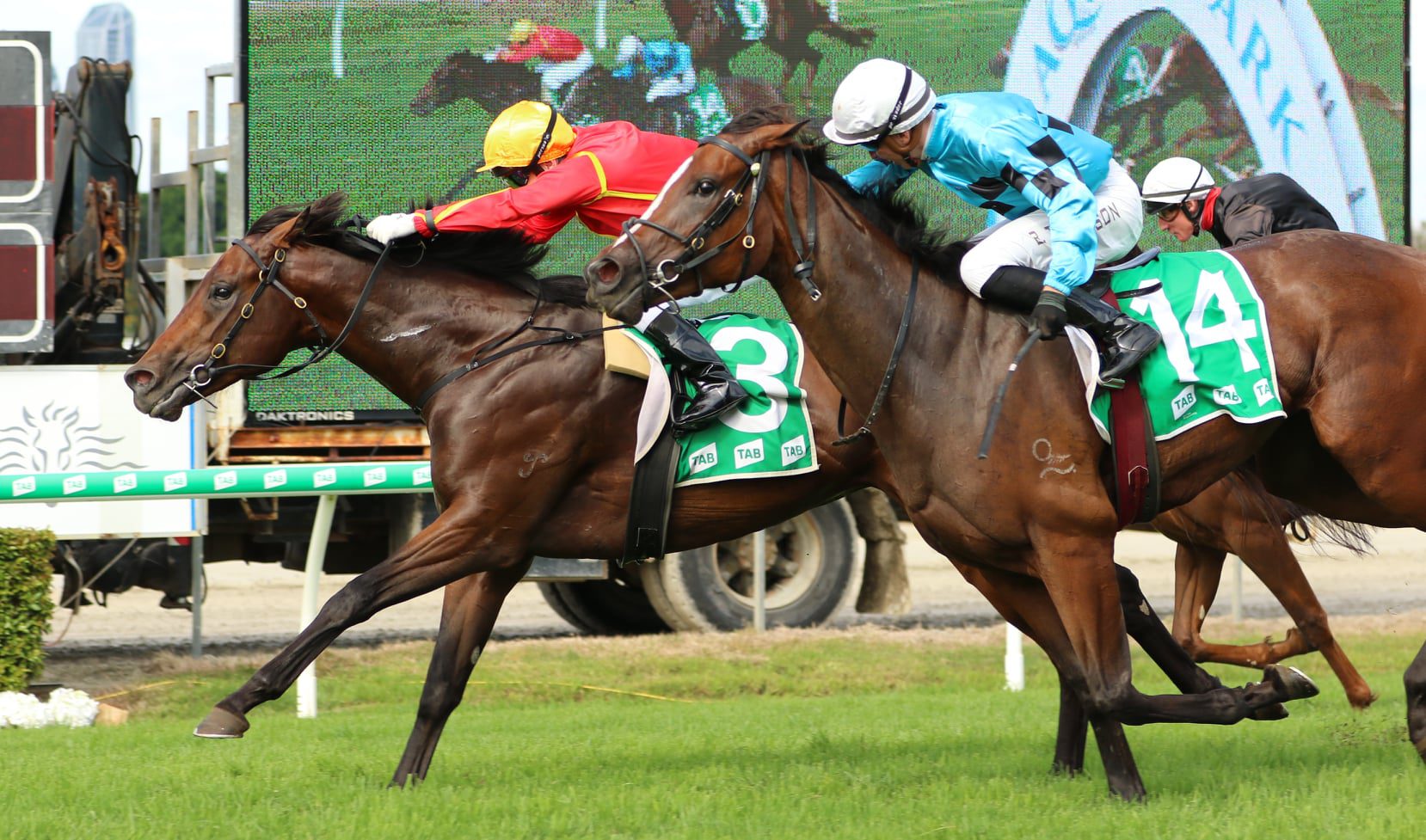 Classy two-year-old Nettuno remained undefeated on Saturday with a tough win in the Ken Russell Memorial Classic (1200m) on the Gold Coast.
The Tony Gollan-trained son of I Am Invincible was a significant drifter in the market, getting out to $2.30 with online bookmakers prior to the jump.
The colt found the front early on under Ryan Maloney from barrier four, dictating terms and coming to the centre of the track in the home straight.
2022 Ken Russell Memorial Classic Replay
Despite a late challenge from Midnight In Tokyo, the unbeaten galloper toughed it out to win by half a length, much to Maloney's delight.
"He's a quality colt, there's no doubt about that," Maloney said.
"He's probably getting towards the back end of his preparation now and this track is very genuine Heavy 10 and we got through it, but I think it was more his class that got him the win today.
"If he was mine, I'd be putting it away and setting him for the three-year-old sprints in Melbourne."
Winning trainer Tony Gollan said that the three-times-winning colt is still a "work in progress".
The premiership-leading trainer said that the horse is one of the more exciting horses he has ever had, with more wins in store.
"There was a point there where he was able to be beaten and he was able to pick himself up and win," Gollan said.
"That's always a good quality in a horse, particularly a colt, when you win when you're there to be defeated. I think he's got a really, really promising future this colt. I think he is probably one of the more excitable horses I've trained.
"There's a lot to look forward to I think in the spring with him now. I don't think we'll go again this winter, but really happy with that win."