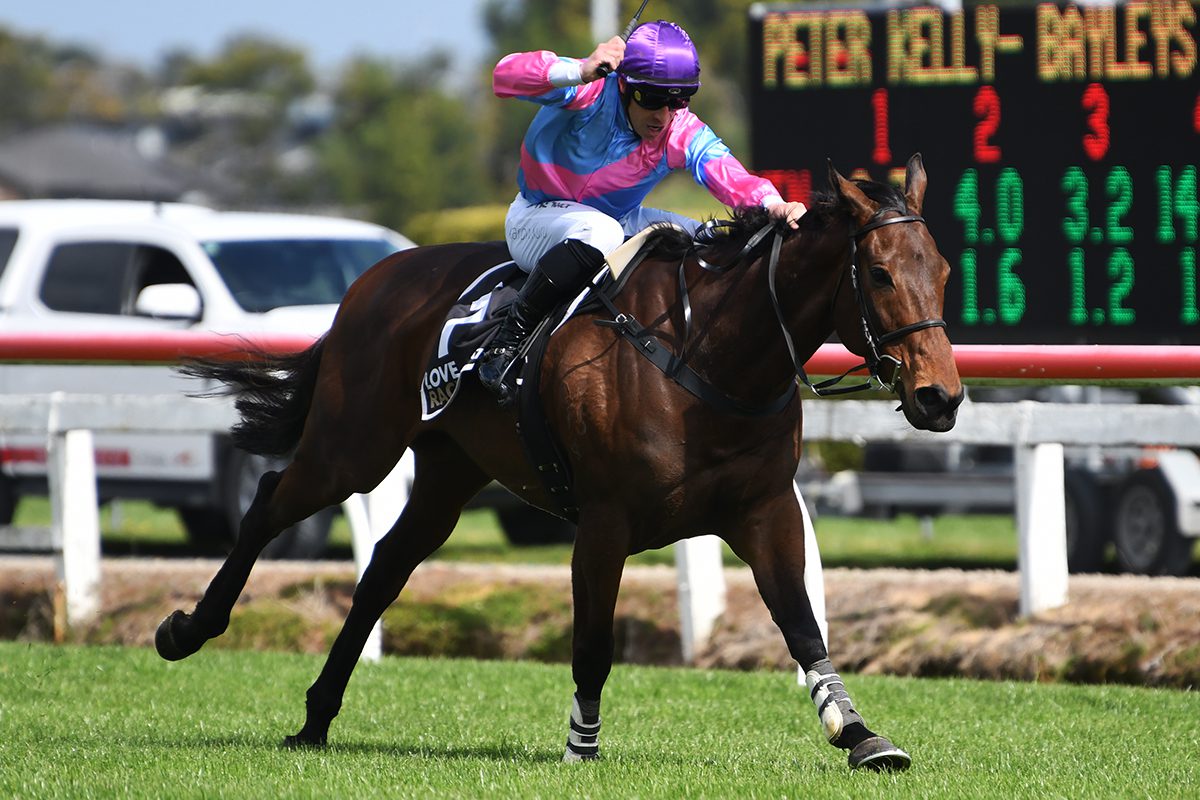 In a true test of stamina at Te Rapa's Great Northern Hurdle (4200m) on Sunday, Aaron Kuru delivered a brilliantly timed ride to guide Nedwin, trained by Paul Nelson and Corrina McDougal, to victory.
As anticipated before the race, the exuberant jumper English Gambler, ridden by Hamish McNeill, set a blistering pace on the first lap around the Te Rapa course.
Meanwhile, Aaron Kuru, on the pre-race favourite Nedwin, exercised patience by settling into third position for a significant portion of the race.
The race dynamics shifted dramatically when the second-favourite, Taika (ridden by Jack Power), made a costly mistake at the 1000m mark, unseating its jockey.
Seizing the opportunity, Kuru courageously sent Nedwin to a three-length lead, a move that race commentator George Simon described as Kuru "taking the bull by the horns."
Although fatigue began to set in for much of the field around the 600m mark, Nedwin faced a challenge from Tahuroa Height, ridden by first-season jumps jockey Kylan Wiles, as they approached the second-to-last fence together.
However, Kuru remained composed and drove a determined Nedwin to the final fence. In the closing stages, Nedwin pulled away to secure victory by two-and-a-half lengths.
This triumph marked a remarkable seventh Great Northern Hurdles crown for co-trainer Paul Nelson, with his most recent wins in 2020 and 2021 featuring stable star The Cossack.
Corrina McDougal, Nelson's training partner, recorded her third win in the race in four years and credited jockey Aaron Kuru for the victory, stating, "Aaron was amazing, he was the makings of it, and when he took off over there, I was standing in the stands saying 'come on, go,' but Aaron's the key to that, he won that race."
Nedwin and Kuru had finished third in the crucial lead-up event, the Open Hurdle (3200m) on Pakuranga Hunt Day.
However, a more aggressive riding strategy on Sunday paid off, as McDougal explained.
"Aaron did his homework and said 'he's looking for further ground, I'm going to ride it differently,' so we've got him fit but Aaron's done the donkey work today."
Kuru, who has a strong and successful association with the stable, traveled from his Victorian base to partner with Nedwin in the feature event.
Despite the horse carrying a hefty 71.5 kilograms, Kuru praised Nedwin's performance and noted that the horse was well-suited to the extended trip.
While reflecting on his previous ride aboard Nedwin three weeks prior, Kuru admitted, "I was probably just too reserved on him, too relaxed," but he learned from that experience and devised a game plan for the feature race on Sunday.
Kuru added, "Paul Nelson takes pride in getting his horses fit, so it was no better time to take it up and make it a true staying test, and that's what it was; the fittest came out on top."
Runner-up Tahuroa Height, trained by Stephen Ralph, put up a strong challenge, and Ralph praised jockey Kylan Wiles for a perfect ride. Despite the effort, Nedwin's impeccable performance ensured victory for his connections.