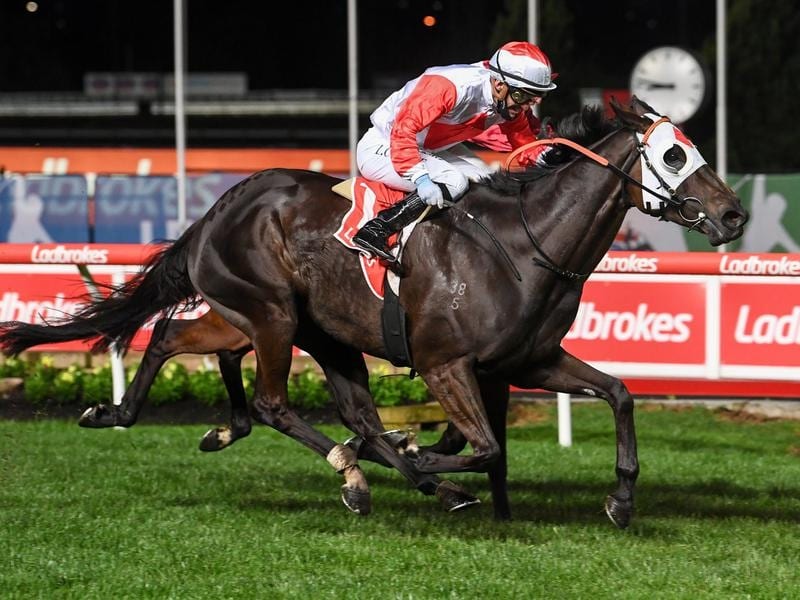 Star Tasmanian mare Mystic Journey will begin her 2021 All-Star Mile campaign at Launceston tomorrow night and according to betting markets a win is close to a formality.
TAB fixed odds has Mystic Journey at $1.10 to win the 1200 metres, weight-for-age sprint.
Her trainer Adam Trinder is setting Mystic Journey for The All-Star Mile at The Valley on March 13.
Mystic Journey won the inaugural All-Star Mile in 2019 as a three-year-old filly.
Last year Trinder was also setting her for the race and he reflected it was a year ago when things started to go wrong for his star mare and they had to abandon that goal.
"She's in great order. She's fluent in her action and happy in herself," Trinder said on Melbourne radio station RSN.
"I'm really pleased with her. She's got a bit of nervous energy around this year and she'll be happy to release that at the races," he said.
"I just want her to have a run over 1200 metres, have a nice healthy blow, and continue to improve off it."
Mystic Journey is a 111 rated mare with the second highest rater in the field Gee Gee Secondover at 95.
Top Victorian jockey Luke Currie will ride her and he is committed to her for the autumn campaign.
Trinder said he hoped to campaign Mystic Journey in Tasmania before heading to The Valley but her position in the All-Star Mile voting would determine what they do.
He said Mystic Journey would have her next run in the Thomas Lyons Stakes at Elwick on February 7 over 1400 metres.
After that if she wasn't high up in the voting he said he would take her to the Futurity Stakes at Caulfield on February 24 but if she was she would run in the Vamos Stakes at Launceston on February 24.
Mystic Journey returned to form last spring with a win in the Stocks Stakes at The Valley and then an unlucky seventh in the Empire Rose Stakes.
Trinder is keen to get her to The All-Star Mile as she races well at The Valley circuit.