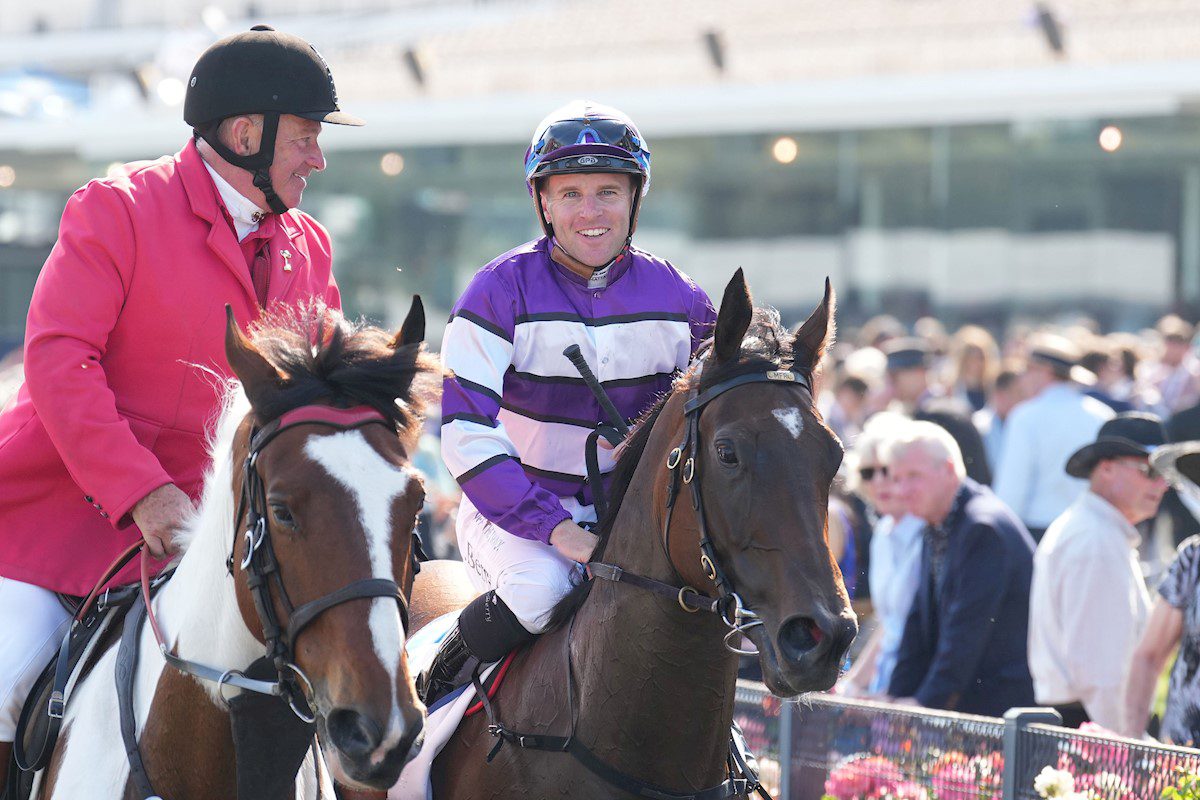 Mumbai Muse (+650) has powered over the top to secure victory in the Group 3 Red Roses Stakes at Flemington on Saturday afternoon.
The Michael Freedman-trained filly has now produced back-to-back wins after scoring in the Listed Brian Crowley Stakes (1200m) at Randwick on October 28 and seems to be a promising three-year-old on the rise.
Tommy Berry utilized barrier 16 to perfection, dragging Mumbai Muse to the rear of the field to switch off mid-race, allowing a genuine tempo to take him into the concluding stages.
Excess (+1100) bound across the face of the field to lead alongside the Gai Waterhouse & Adrian Bott-trained Aditi (+2200) throughout the early portion of the race, maneuvering towards the grandstand side of the course.
Both faded quickly once asked the question, while Saltaire (+500) and Appin Girl (+1800) both attacked the wire, leaving Mumbai Muse to get the last crack to score an impressive victory.
2023 Group 3 Red Roses Stakes Replay – Mumbai Muse | T: Michael Freedman | J: Tommy Berry
Michael Freedman was on course to witness the success of his Zoustar filly and was worried in the middle stages as a calm Tommy Berry restrained her to the back of the field.
"It was terrific," said Freedman.
"I was little concerned mid-race how far back Tommy was. Normally at home she's been up on the speed even with cover but really trucking and she just seemed to, I think, relax beautifully up there today.
"When she got to the outside I could see that she was going to feature in it somehow. I wasn't quite sure whether she was going to get up.
"She's had a terrific preparation. She's mixed it with the best fillies in Sydney at her two starts this preparation. She beat the colts in the Brian Crowley and she won a really nice race today.
"She'll go to the paddock for a bit of a break now. We'll have a think about what we target with her."
Tommy Berry showed confidence in his ride but was quick to joke about Freedman, maybe echoing a much different sentiment.
"Today she got into a beautiful rhythm and Michael, I reckon he would have had his hands around my neck halfway down the straight with what was I doing that far back but I just got her into a lovely rhythm," said Berry.
"I knew she was the best horse in the race and I had to ride her like that.
"She showed that explosive turn-of-foot and I think the win the other day gave her a bit of confidence and she was too good on the day."