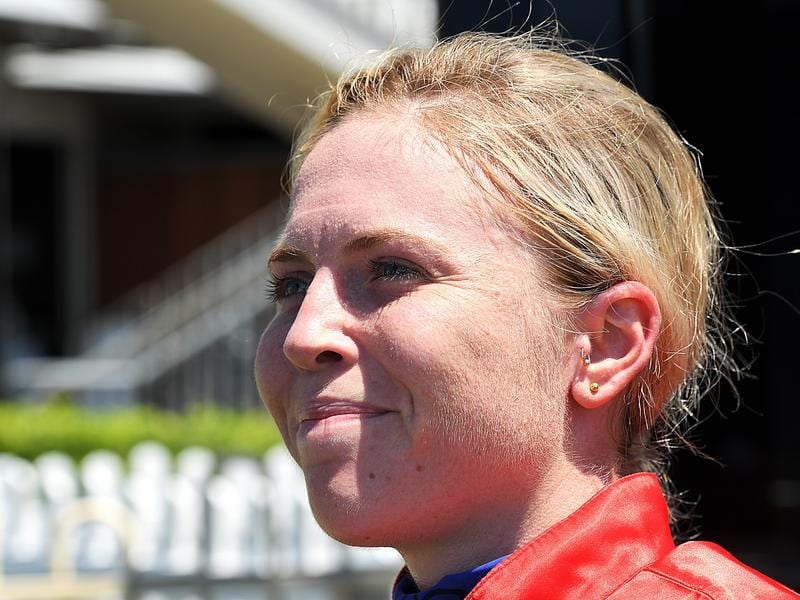 Consistent gelding Misery made the most of the absence of stablemate Tarzan to continue jockey Tiffani Brooker's successful comeback at the Sunshine Coast.
Trainer Stuart Kendrick had planned to run both in the Wimmers Soft Drinks Open (1000m) but only Misery ($3.10) carried the stable hopes and made no mistake with a strong win.
"We decided not to accept with Tarzan as I am leaning towards nominating him for an 1100m race at Rosehill (July Sprint) in Sydney next week," Kendrick said.
Tarzan is considered the king of 1000m horses at the Sunshine Coast, having won nine races and been second four times in 14 starts at the track and distance.
Misery finished second to Tarzan at his previous start at the Sunshine Coast on June 29.
Not that there is anything wrong with Misery's Sunshine Coast 1000m form having won five times and been minor placed five times from 11 starts.
"Misery deserved that win and I am really pleased for the owners. There is one thing about Misery, he will try hard," Kendrick said.
"I think there are a few more races here for Misery before the handicapper gets him so he won't be going back to Sydney."
Misery was originally trained by Darren Bell at Caloundra and when he retired the gelding went to Bjorn Baker in Sydney and then back to Kendrick.
Kendrick has his sixth Sunshine Coast premiership tied up meaning with five Mackay titles before moving south he has won 11 in 12 years.
Brooker has ridden eight winners since returning last month after being sidelined by a serious back injury.
"I won four races on Misery early in his career and it was good to be back on him," she said.
Rookie trainer Kasey Fogden got her first winner with Happy Two Thousand ($16).
Fogden works for Aquis Farm and has a strong background in racing.
"I have been in Australia for about 10 years from New Zealand where my grandfather was a trainer," she said.