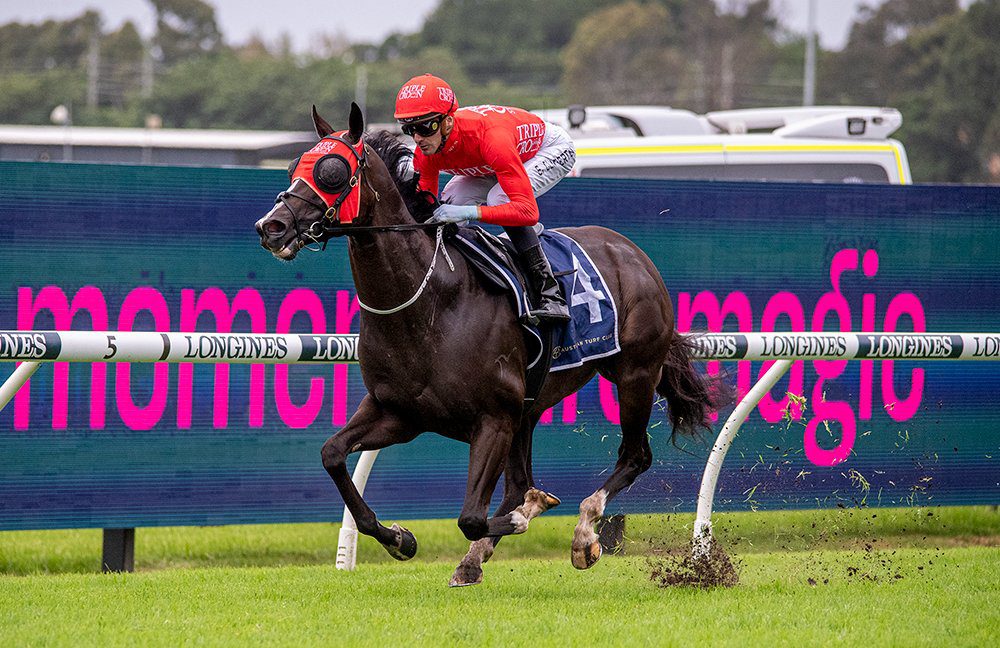 While Saturday's Doomben 10,000 is the first goal for in-form gelding Mazu, connections can rest assured knowing that he will be lining up in the world's richest race on turf for the next two years, with Arrowfield Stud confirming on Wednesday afternoon that the galloper will run in their slot – which they share with The Star – in The Everest in 2022 and 2023.
The Peter & Paul Snowden-trained three-year-old is shooting for six-straight wins when he lines up in Saturday's Group 1 feature as a hot +170 favourite, with many people expecting him to be a class above his rivals.
Should that be the case, his +900 quote in the October 15 sprint will likely firm again, with online bookmakers already keeping the winning machine safe.
Having won the first two editions of The Everest with Redzel, Triple Crown Syndications and the Snowdens will now have their best chance at winning the great race since the retirement of their stable stalwart.
"The Star and Arrowfield are both leaders in their respective fields and we along with our owners are delighted to have reached an agreement for Mazu to run in their slot," Triple Crown's Chris Ward said.
"Comparisons have already been drawn between Mazu and Redzel and both are by Arrowfield stallions, so there is some great synergy there.
"To have our fourth Everest runner in the race's six-year history is a massive thrill and we are hoping lightning can strike for a third time come October."
Mazu, a three-year-old son of Maurice – an Arrowfield stallion – was last seen at the races when winning the Group 2 Arrowfield Sprint on Day 2 of The Championships, and while The Everest is still five months away, Arrowfield's John Messara said the "versatile young sprinter" would be in high demand between now and then, so they wanted to lock him in.
"While it's generally a bit early to make a commitment for The Everest, I feel Mazu is a versatile young sprinter on a strong upward trajectory and we feared missing him by waiting any longer," Messara said.
"It's also an advantage that Chris & Michael Ward and Peter & Paul Snowden have already prepared Redzel to win two consecutive Everests, so they know exactly what is required.
"Securing Mazu now with a two-year commitment allows Triple Crown and the Snowdens to focus on managing him for maximum results across multiple campaigns."