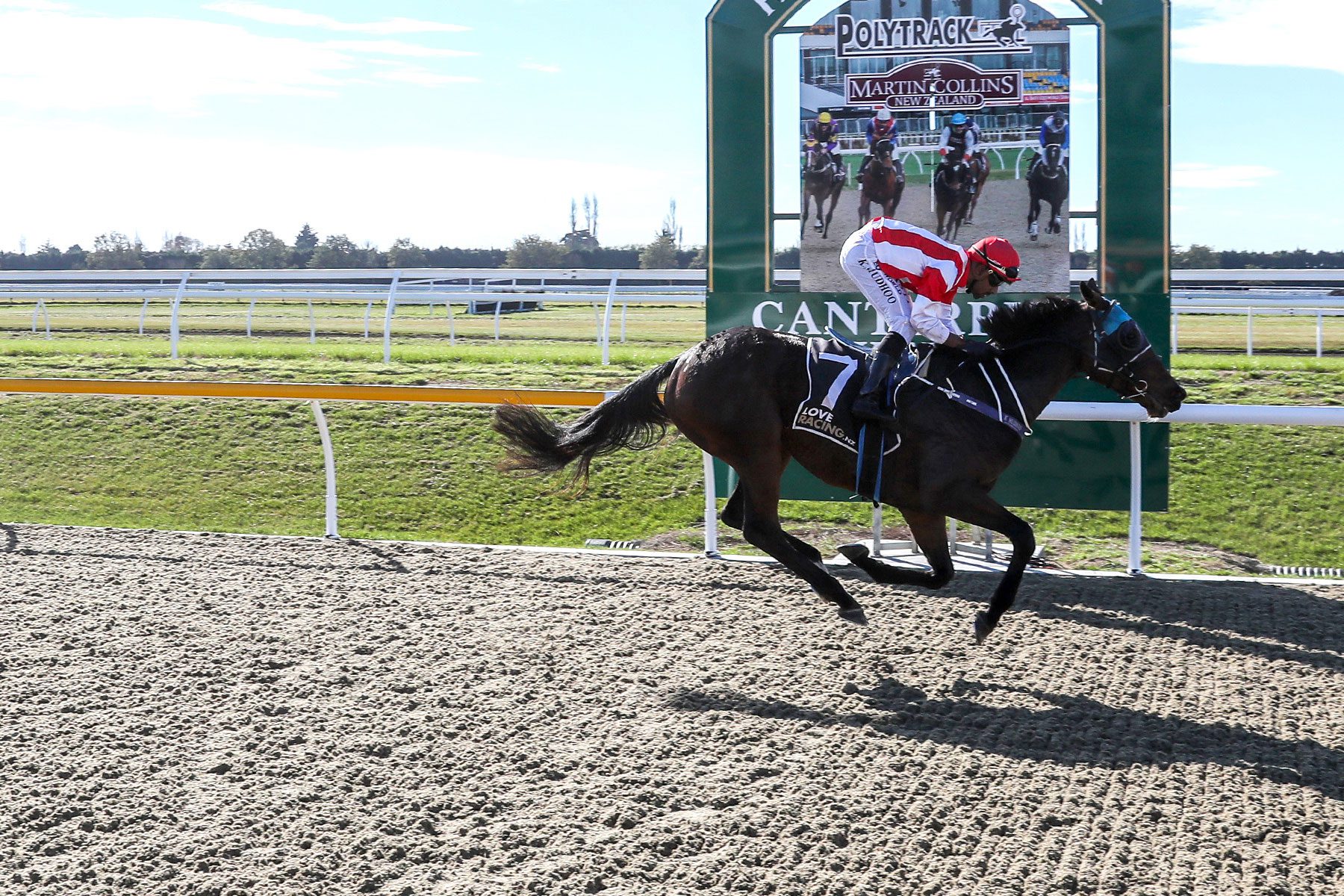 New Zealand horsewoman Centaine Spittles can now add training the first winner on Riccarton's polytrack to her CV.
The former jockey lined up Eulogy Show in the Vast Billboards & Wai Design Maiden (2200m) and the four-year-old mare showed her liking of the new surface with a dominant win.
The daughter of Highly Recommended began well from her ace barrier for jockey Krishna Mudhoo settling in the trail behind pacemaker Chamonix.
Eulogy Show drew alongside the leader turning for home before distancing her rivals in the straight to win by 10.5 lengths.
Spittles was pleased with the win and delighted to train the first victor on the southern surface.
"It was a great win and good to win the first race on the track," Spittles said.
"It seems to be racing pretty fairly. In her race there were a couple that stopped and the front runners seemed to stay there, but later in the day they seemed to have more coming from the back.
"I don't think there is too much of a bias."
It was just the second time Eulogy Show had stepped foot on the track, having finished runner-up in a 1200m trial in March.
She has shown a liking for the synthetic track and Spittles is hoping to take advantage of it over the winter months.
"She trialled well and seems to prefer the better ground," Spittles said.
"I think it (polytrack) is great for horses like Eulogy Show. We were thinking that we may have to turn her out soon, but she can continue racing though winter (on the polytrack)."
While Spittles believes the polytrack is a great addition to southern racing, she said there still needs to be a place for traditional winter grass racing.
"The concern that some of us have is going to be whether the likes of Riccarton and Ashburton end up a Heavy11, are they going to look at programming on the polytrack instead? Then you have got those winter horses that are not going to end up getting their chances," she said.
"But as long as they have those races I think it is great. It is a great idea that horses who don't handle the heavy tracks still have somewhere to go."
More New Zealand horse racing news