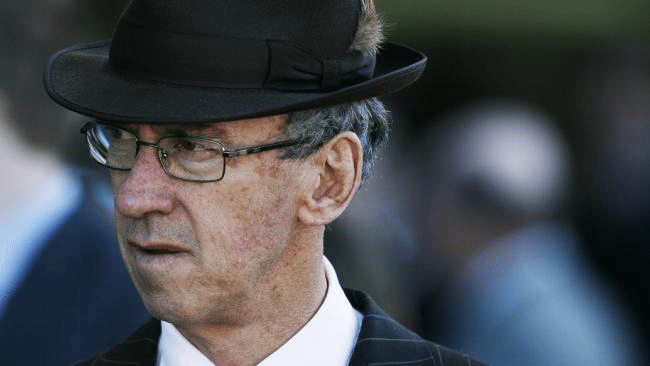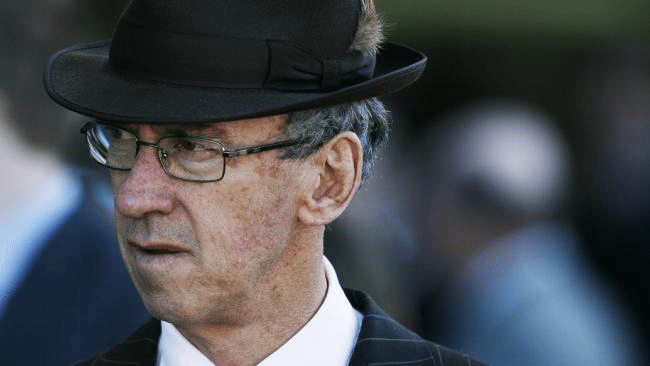 AFTER 46 years as a racing steward, Racing NSW Chief Steward Ray Murrihy will be retiring on June 3 with current deputy chairman Marc Van Gestel set to take his place.
Murrihy's involvement in Australian horse racing has been extensive and he has long been considered one of the fairest stewards in Australia.
Murrihy's retirement announcement was made by Racing NSW Chief Executive Peter V'Landys, who related the steward to another of Australia's champion racing figures.
"Ray Murrihy has made an outstanding contribution to thoroughbred racing throughout Australia," V'Landys said in a press release.
"Ray has been a racing administrator of the highest calibre. He is the Black Caviar of stewards and has done an exceptional job, to say the least."
A mentor to many of Australia's finest stewards, Murrihy's career spanned 46 years and he has held a senior role in five different Australian states across thoroughbred and harness racing. He took the role of New South Wales Chairman of Stewards in 1995 and chaired the Racing Australia National Chairman of Stewards Advisory Group for the majority of that time.

His tutelage in the stewards' ranks is evident throughout Australia and Peter V'Landy's paid homage to the fellow stewards who worked under Murrihy in their respective careers.
"Ray's contribution to thoroughbred racing has been immeasurable," V'Landys said. Remarkably, Mr Terry Bailey (RVL Chairman of Stewards), Mr Allan Reardon (Racing Queensland Chairman of Stewards), Mr Kim Kelly (Hong Kong Jockey Club Chairman of Stewards), Mr Steve Railton (Hong Kong Jockey Club Deputy Chairman of Stewards) and Mr Jamie Stier (Director of Raceday Operations and Regulation – British Horseracing Authority), to name but a few, have all worked under his tutelage at some stage.
Marc Van Gestel will assume the title of NSW Chief Steward on June 3 following the June 2 meeting at Gosford. Peter V'Landys took the opportunity to welcome Van Gestel who started as a trainee steward in 1989.
"I also take this opportunity to congratulate Marc on his appointment as Chairman of Stewards," V'Landys said.
"Marc has already proved himself as an excellent Steward, having first commenced as a trainee Steward some 26 years ago in 1989 and having excelled as a Deputy Chairman to Ray since 2006. I have every faith in Marc's ability to step up to the Chairman of Stewards role. Marc is an impressive professional and a fearless individual with immense experience."
Following the announcement made by V'Landys on Monday morning, Ray Murrihy also made comment that whilst his career in racing is coming to a close, there is a possible future in other sporting codes in Australia.
"I'll be happy to have a break and see what opportunities might present themselves – I don't like the word retirement – but I'll certainly be doing something," Murrihy said.
"There's been a lot of opportunities from time to time I haven't been in a position to take. There might be an opportunity, there might be not.
"I've done some work with the NRL and provided some advice to other sports and if that was to happen, well and good. I haven't openly sought that. I've done it more on the basis that thoroughbred racing has a long history in regulatory and betting matters and to assist in that regard.
"If the opportunity came that interested me, then yes [I would take it up]. Again I haven't really turned my mind to what will happen next."

Murrihy has been in the thick of some of the most controversial racing decisions in recent times. The cobalt saga has been at the forefront and which Murrihy described as some of the most "complex" investigations of his career. He was also asked to help with the Ryan Tandy NRL betting scandal in 2010, but he is now ready for a change.
"There was never a dull moment," Murrihy said. "I've been asked what I will do and this job I've likened to being in a front loader washing machine…you're on the inside spinning around and the real world is going on outside.
"It's impossible to detach yourself from the industry for an hour, an afternoon or a day."
Murrihy gave a full endorsement of his soon-to-be successor Marc Van Gestel and believes he should have full responsibility for the decisions made by the Racing NSW Stewards' Panel.
"Importantly, Marc [Van Gestel] should have the reins to set up the panel the way he wants it and it just wouldn't have been fair if I stayed around any longer and he was left in that holding pattern," Murrihy said.
"If everything had worked I mightn't have been here two years ago, four years ago or five years ago, but I'm pleased I'm healthy and I suppose it's an achievement to be here for this period of time. I take pride in Marc now stepping up and he's an exceptional young steward."