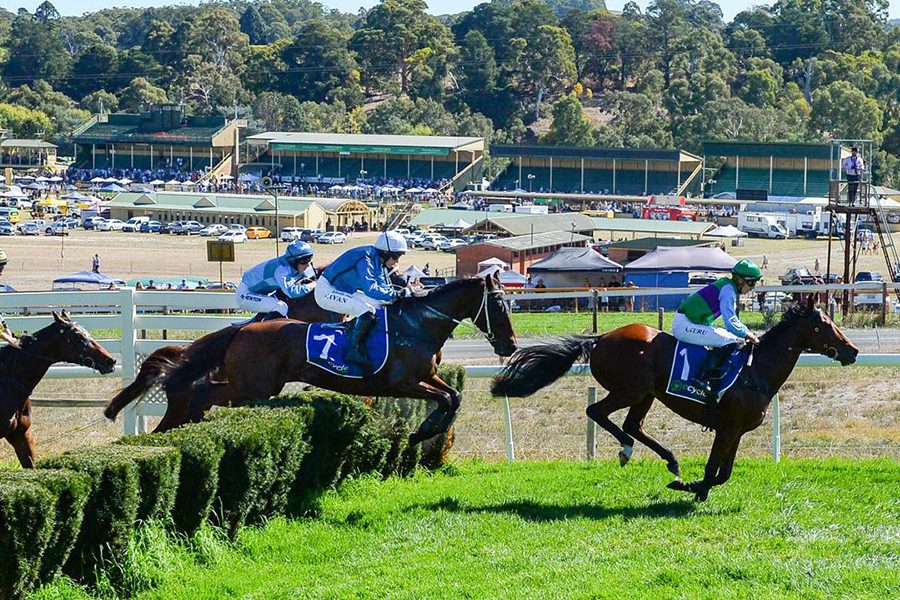 Estimated Reading Time: <1 minutes
Racing South Australia announced on Friday that jumps racing will not be scheduled on their racing calendar as of next year.
Although South Australia's Oakbank hosts one of Australia's biggest jumps racing carnivals, the state could not justify continuing on due to declining participation levels.
With less than 10 jumps horse registered in the state as opposed to 2400 registered thoroughbreds, Racing SA revealed that in the 2020/21 racing season, a total of 12 jumps races were run and won with field sizes falling to less than five horses per race.
"Jumps racing has been an important part of the thoroughbred industry for almost 150 years," Racing SA CEO Nick Redin said.
"However, participation levels in jumps racing in South Australia, particularly from within our State, have been declining for some time and it has become clear that we no longer have a sustainable jumps industry.
"While this will undoubtedly be sad news for some, we believe it creates some very exciting opportunities for the future.
"Thoroughbred racing in South Australia is on a growth trajectory, and this decision is in the best interests for the future of our industry."
The likes of Oakbank's Carnival will return to its traditional Easter Saturday and Easter Monday dates in 2022, while the meeting's famous races – Great Eastern, Von Doussa and Harry D. Young – will remain the same, but will now be run on the flat circuit rather than over jumps.
"It means we can return to having the iconic Easter Carnival with racing on both Easter Saturday and Easter Monday and attract a new audience to Oakbank by broadening opportunities for some new and exciting initiatives for the 2022 carnival and beyond," Redin said.
"There are a great many people who love Oakbank for what it is; we believe there are even more who will love it for what it will be."
Nine races will be run and won at Morphettville on the Parks course on Saturday, which has been previewed by HorseBetting's South Australian racing expert.