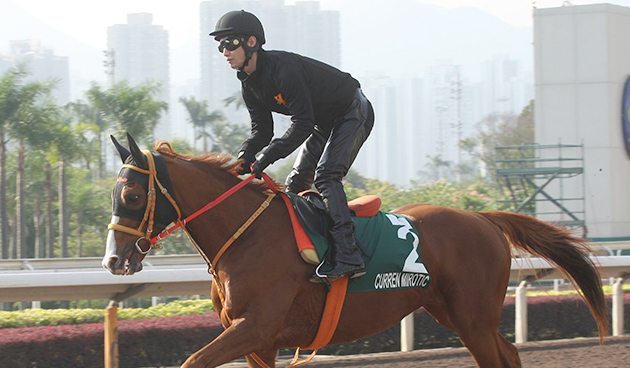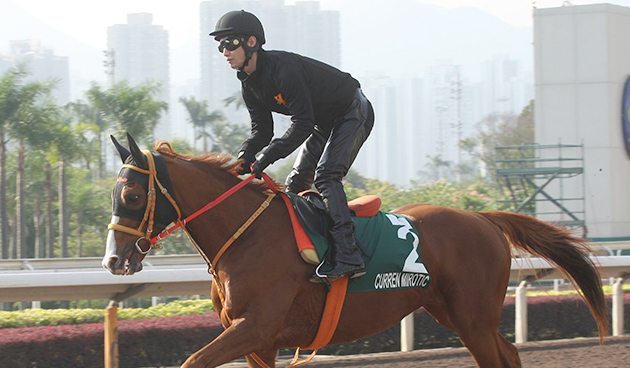 THE Melbourne Cup has often been criticised for being too slowly run in front, but connections of Japanese runner Curren Mirotic will ensure the pace is strong on Tuesday.
Japanese staying races are known to be truly-run races and Curren Mirotic's trainer, Osamu Hirata, has agreed with jockey Tommy Berry's comments that the 2016 Melbourne Cup will be staying test.
"The Melbourne Cup has been run at a slow tempo these days, a sit and sprint sort of race," Hirata said via an interpreter.
"We will try and put the tempo in the race and make it a true staying test so he can show his true ability."
Berry said earlier in the week that the Japanese trainers are frustrated with the lack of pace in past Melbourne Cups.
"The speed in race isn't as quick as it is in Japan and that's where the Japanese have been a bit frustrated over the last few years that the Melbourne Cup seems to be getting slower and slower run," Berry said.
"It's very frustrating for them when they've brought a few horses over that get back, but they've found a horse this year that races up on the pace and if the pace isn't there to suit us, then we'll make it suit us.
"He's not there to muck about. He'll be going out there making sure that it's a really strong-run race."
Curren Mirotic has drifted significantly in the Melbourne Cup market from $26 to $34 at CrownBet, which was likely due to drawing barrier 18, but Hirata said drawing wide will allow Berry to assess the pace and there is a long run to the first turn at Flemington.
The nine-year-old doesn't have the same form lines as other Japanese Melbourne Cup entrants have had in the past. It hasn't won in nearly three years, but Hirata said to forget its last two runs and the increase in distance to 3200m will suit nicely.
"Those races were too busy for him, so I'm sure over two miles he will be at his best," Hirata said.
Curren Mirotic will have to defy history and become the first nine-year-old to win the Melbourne Cup.