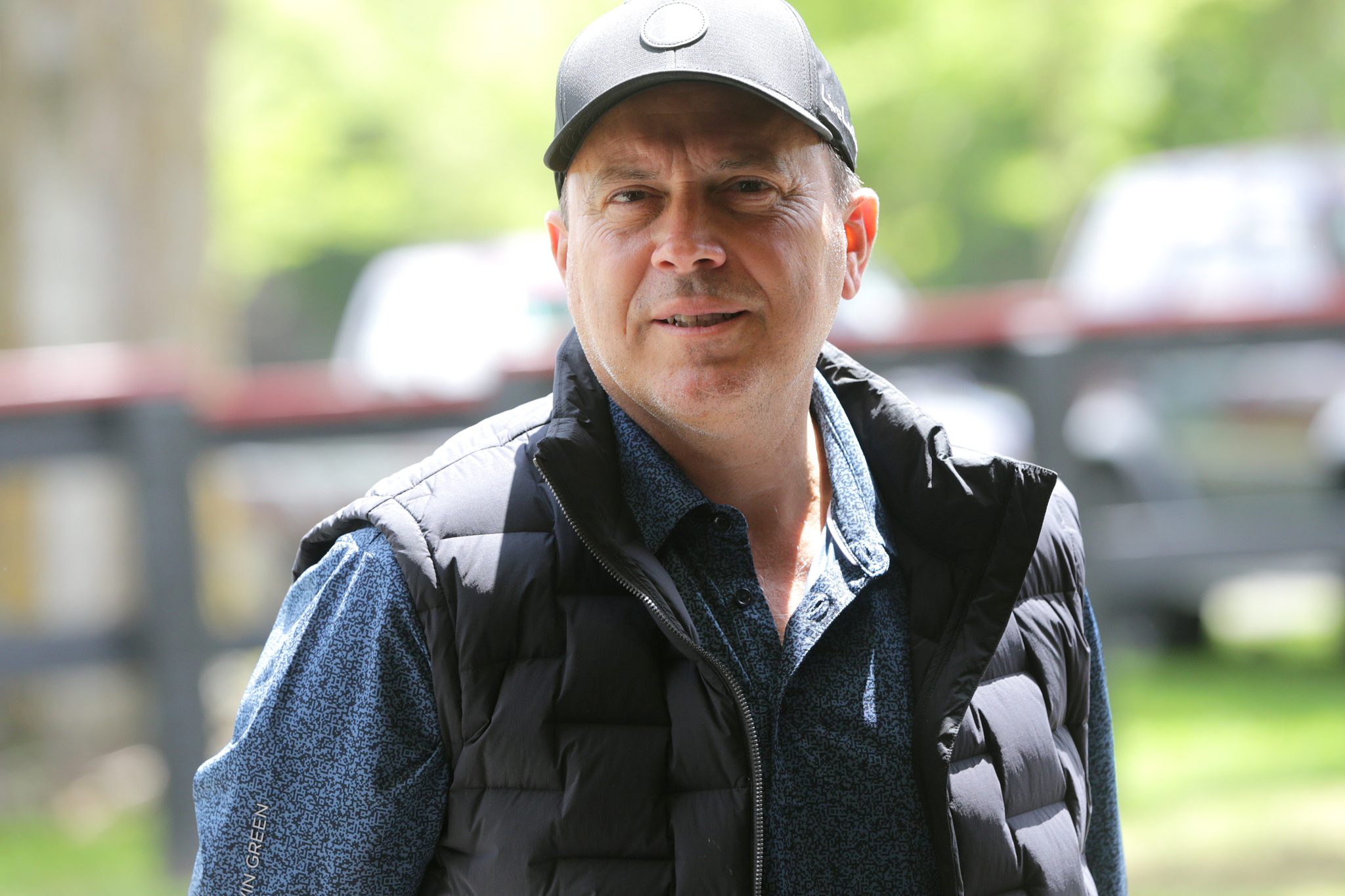 The international buying bench made their presence felt early on day one of New Zealand Bloodstock's 2022 Ready To Run Sale.
They bought eight of the first 10 lots sold, including lot 19, the Turn Me Loose colt out of Riversley Park's draft, who attracted the interest of a couple of Hong Kong heavyweights.
Bloodstock agent Willie Leung and Hong Kong trainer Caspar Fownes went head-to-head for the colt, but when the dust settled it was the latter who came out on top with his final $500,000 bid.
While it was more than Fownes expected to pay, he was pleased to secure one of his picks of the sale.
"It's a lot of money, but we really liked him. We came here to buy him," he said.
"I thought he was going to be between $300,000 and $400,000, but it's just like anything in an auction, if there are a couple of people on it then the price goes up.
"We are happy and hopefully we will have a nice horse to work with."
Fownes was first attracted to the colt after watching his breeze at Te Rapa last month, and said he was impressed by the colt when inspecting him at Karaka this week.
"He looks the part. He has got a lovely, big action, and has got a good head on him for a colt," Fownes said.
"We really liked his breeze, and he looks like he has got something to offer."
His sire Turn Me Loose has had a solid spring, headlined by the Andrew Forsman-trained She's Licketysplit, who won the Group 2 Edward Manifold Stakes (1600m) and Group 3 Northland Breeders' Stakes (1200m), and placed in the Group 1 Thousand Guineas (1600m) and Group 2 Thousand Guineas Prelude (1400m), adding to her Group 1 Sistema Stakes (1200m) triumph in autumn.
His success hasn't gone unnoticed by Fownes, who has one of his sons in his stable, which he has plenty of time for.
"Turn Me Loose is a stallion that is throwing some good runners in Australia and New Zealand. I have got one in Hong Kong which I think goes pretty smart," he said.
"This horse looks the real part. He has fully matured into his frame and even though he is just two, he could be a nice horse for the future.
"We have taken the punt and hopefully we get it right."
The colt will stay in Australasia in the immediate future before heading to Asia to join Fownes' barn.
"We would like to take him through his trials here and will bring him up (to Hong Kong) probably about February or March time. If not, he will come up in our next summer," Fownes said.
The sale marks the first time in a couple of years international buyers have been able to be present at Karaka due to COVID-19 restrictions, and Fownes is enjoying his newfound travel freedom.
"It is nice to be able to get out and feel a little bit normal again," he said.
"To physically see the horses is something we all like to do. It is hard to really get a feel of them when you are looking at the videos, but when you see them on the ground and see what their behaviour is like and temperament in the box certainly makes you feel more confident about the horse."
Meanwhile, fellow Hong Kong trainers Francis Lui and Jimmy Ting were also active early, with the former going to $375,000 to secure lot 22, the Iffraaj gelding out of Cheltenham Stables' draft, while Ting bought lot 30, the Turn Me Loose colt out of Riversley Park's draft for $250,000.
More New Zealand horse racing news