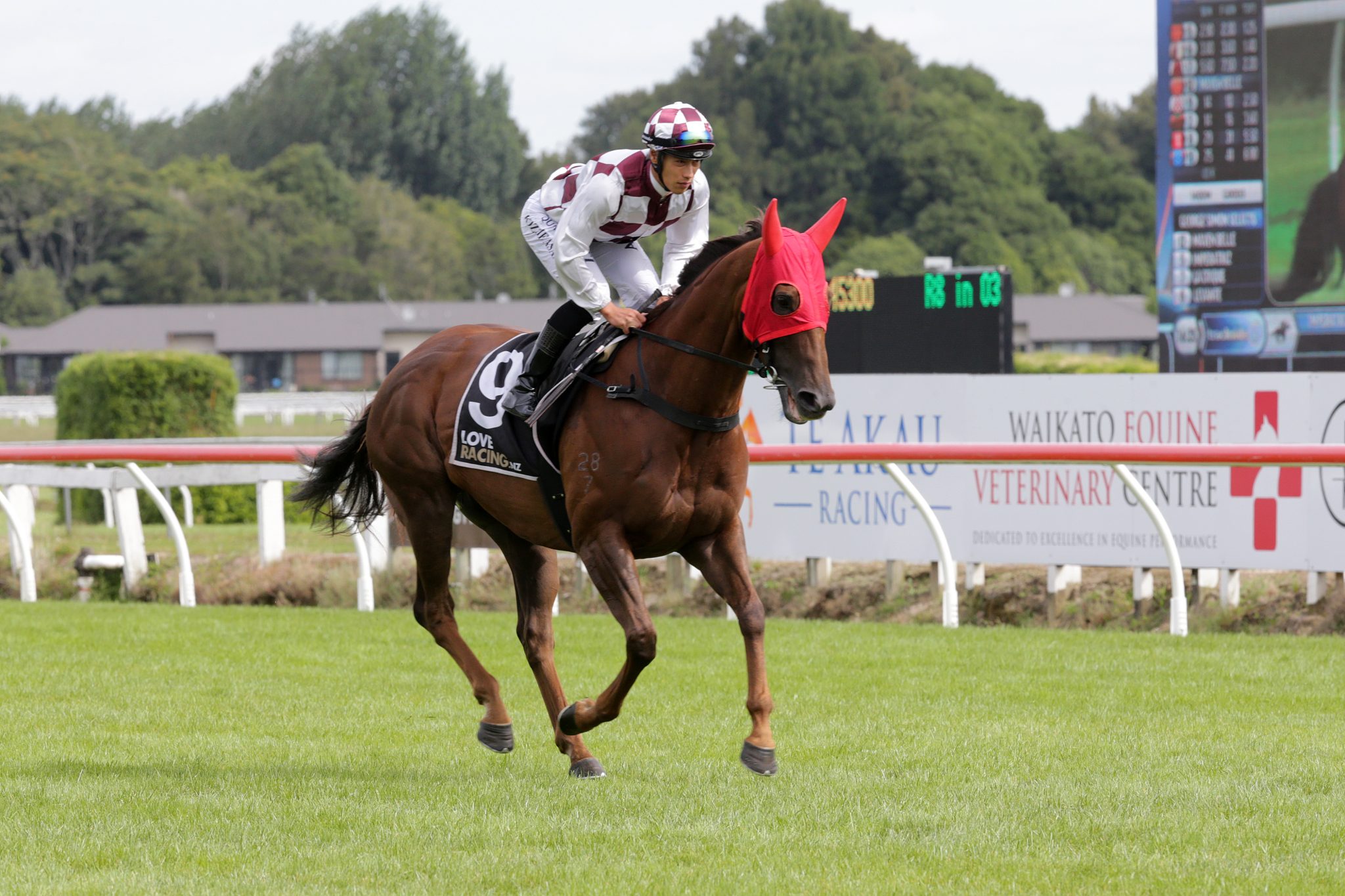 Cambridge trainer Ben Foote was pondering a raft of options for his bonny mare Babylon Berlin on Sunday after yet another game performance with a familiar result.
The five-year-old was runner-up to a white-hot Imperatriz in the Group 1 BCD Group Sprint (1400m) on Saturday, the third time in succession she has filled that role in Group One races.
The daughter of All Too Hard was previously collared late by Levante in the Group 1 Telegraph (1200m), having also bowed to Imperatriz when second in the Group 1 Railway (1200m) on New Year's Day.
On this occasion, the margin was clear-cut, with Babylon Berlin under Kozzi Asano four-and-a-half lengths adrift of the ultra-impressive Imperatriz, but she didn't have all favours, with the riderless Mustang Valley badgering her in the lead for much of the race.
"Kozzi said the riderless horse affected her quite a bit and she could have finished a bit closer but she wouldn't have beaten the winner," Foote said.
"She is good as gold today and you wouldn't even think she has had a race."
Foote will now meet with owner Scott Williams on Monday to discuss the options, but said they were far and wide.
"There are quite a few options in a couple of different countries. I'm going to sit down with Scotty tomorrow and talk about what our options are.
"Someone has been in touch today about the new slot race in Perth, The Quokka ($4 million, 1200m on April 15 at Ascot)," Foote said.
"We will look into that or there is the William Reid (Group 1, 1200m) in Melbourne at The Valley next month. She likes to rail like a greyhound so it would definitely suit.
"There is also the Chairman's Sprint Prize (Group 1, 1200m) in Hong Kong. I have been asked to have a look at it and they have been struggling to get Australian horses.
"She is so consistent so why wouldn't you have a look at those races."
Foote was also pleased with the run of Sakura Girl, who finished runner-up behind outstanding filly Prowess in Saturday's Group 2 David & Karyn Ellis Fillies Classic (2000m) and the daughter of Iffraaj will now press on towards the Group 1 New Zealand Oaks (2400m).
"She is a beautiful big strong filly and the 2400m is right up her alley. We didn't particularly want to go the front yesterday, but Kozzi was going to be posted three-wide so he elected to go forward," Foote said.
"She was probably a touch fresh but she fought really strongly so that's enough to get a start in the Oaks but she is a good doing horse so we will look at the Lowland (Group 2, 2100m) or the Sunline Vase (Group 3, 2100m) first.
Sakura Girl holds a Group 1 New Zealand Derby (2400m) nomination but his preference is the Oaks.
"I would rather not line up against Prowess or Sharp 'N' Smart because they are superior horses in a good crop of three-year-olds," Foote said.
Foote is now looking ahead to next weekend, where lightly-tried three-year-old Loosespender will contest the Group 2 Avondale Guineas (2100m) at Pukekohe.
The son of Turn Me Loose won the Group 2 Waikato Guineas (2000m) at his most recent outing as a +2300 outsider.
"He is another good doing horse and with the forecast around (for rain) he likes any kind of conditions and if the track is wet it will certainly help him more than others," Foote said.
"It wasn't a surprise to me that he won the Waikato Guineas, although I guess it was quite a strong field. The price he paid was a bit of a shock to me and hopefully he can go another good race again this weekend."