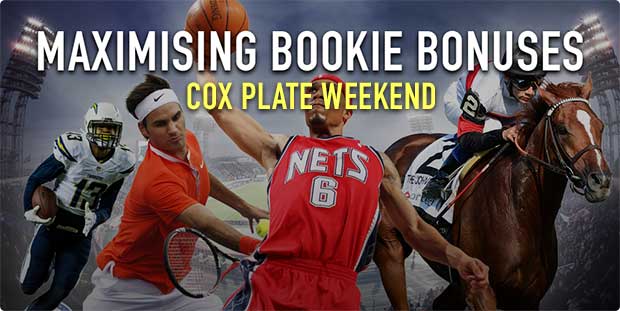 Estimated Reading Time: <1 minutes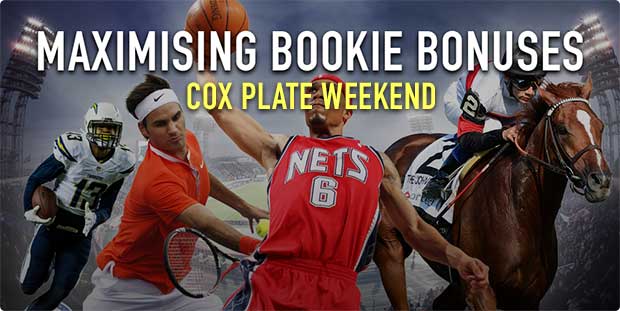 OK, so you've had a crack at that big multi and you're heartbroken after it fell short by one leg.
Maybe you slammed some dough down on your favourite soccer player to score the first goal of the match, only for him to score a hat-trick after watching his team slot an own goal to kick off proceedings.
These sorts of things suck, but, thanks to the ever growing range of online bookmaker specials and bonuses, not all is lost.
Any online bookmaker worth it salt will provide a raft of bonuses, specials and, most importantly, insurance, on some particular bet types.
For example, CrownBet.com.au has a special on its NFL multis. Place a four plus leg multi with the online bookmaker and if one of them fails, you will get a matched bonus bet, up to $50.

The two bookies are also matching it with their soccer multis, offering the same special on the big European leagues.
WilliamHill.com.au has them all covered, though, with their multi insurance extending to every sport on their considerable book.
Of course, many of the bookies also provide sign up bonuses, where they match your first deposit or first bet, up to the amount you contribute.
So you don't have to hate that $1.14 favourite in the tennis you threw in your multi that got knocked out in the first round at the Australian Open to completely ruin your huge collect.
Because, if you're with the right bookie, they should refund your multi bet if it fails by one leg – provided it is four or more legs.
This has become a staple diet of the bookies, usually limiting their return to matching your stake, up to $50.
But still, that's $50 you wouldn't have to bet with if your bookie doesn't have a little multi insurance.
Along with that insurance, at various times your bookie will have cash back or bonus bets – again, up to $50 – on bets like first goal scorer in the soccer, or first touchdown in the NFL, provided your player scores during the game.

So, once the bookie gives you your free bet back, how do you find it and what is the best way to make it work for you.
There are a few options here, and often it depends on your bookie. Some bookies will give you freebet, others will give you cash back, with the proviso that you have to re invest that money before they will give it to you as cold hard cash.
Some will allow you top break up your free bet and invest it on a variety of sports and events, while others will make you plonk it all in one go.
Usually it will have a stipulation like limiting your bets to markets with odds of $1.50 or more.
Here are a couple of schools of thought to consider when deciding what to do with your free bet.
Play it safe
While a $1.50 pop is never a completely sure thing, you're looking for one of those markets that is just about.
We've seen $1.05 pops get beaten, so there's no guarantee, but if your pick is paying $1.50, then they're certainly in with a serious shot.
The $1.50 bet is for the free bets that have to be spent in one go.
The biggest caution from us is make sure it is on an event that you know plenty about.
Don't go splurging it on Romanian handball.
If the A-League is your thing, go and have a crack at Melbourne City. If the NBA is your thing, the Warriors are probably going to go unbeaten this season (just kidding), so they would be a prudent investment against a team that might slightly challenge them (the Cavs, then daylight?).
It's all about finding something you know inside out, and snaring a near sure thing at $1.50, or wherever your online bookmaker has set its betting figure stipulation.
Invest in the future
They say it's the super of the future and so too can your bet be.
This is about investing in the title so you can ride out the season on someone else's money.
As with the Play it Safe mode, you want to be placing your bets on a sport or event that you know the ins and outs of.
This is a set and forget bet that you place on the title winner, or Most Valuable Player, or to make the finals, or playoffs, etc. Maybe the English Premier League Golden Boot.

It's all about finding a futures market that you're interested in and can provide you with a windfall down the track.
And, when you think even harder about it, you can go one of two ways here too. You can either jump on the bandwagon and hit up the favourite, or you can go hard or go home and back an outsider.
Remember, no one thought Leicester City could win the English Premier League title last year, and look how that all turned out.
Jump on board and ride your team home all season. Doesn't have to be a team either. Could back someone like Andy Murray to claim Wimbledon. Or Rory McIlroy to win the USPGA.
Multi it up
Need to make up that $1.50 with less risk?
How about a few almost sure things. Five legs at $1.10 make $1.50.
And they're all going to get home, right?
Multi time works best on the tennis in the early rounds. Back the big guns to make it through, throw them in a multi and count your dollars.

Hail Mary, full of grace
Hit it, and hope for the best.
Every mug golfer's policy.
And the same applies for the mug punter.
Pick out something ridiculous, whether it be a supreme outsider in a game, a no-hope title winner or a hail mary miracle multi, this is the stuff dreams are made of.
The goal is to maximise your free bet.
You're betting with someone else's money.
This is the big, bold bet that you'd never dream of placing with your own hard earned.
You have to punt it, so you may as well throw caution to the win and try and make yourself rich.