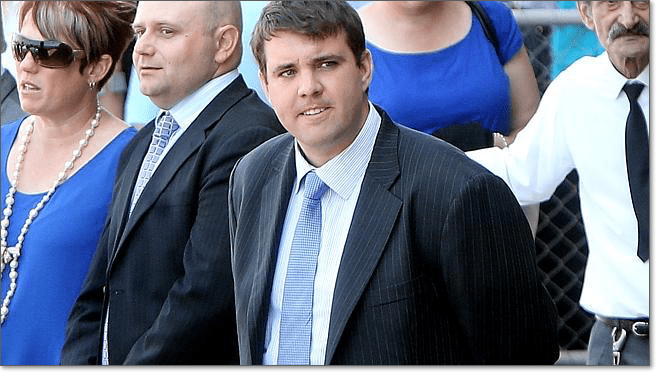 Estimated Reading Time: <1 minutes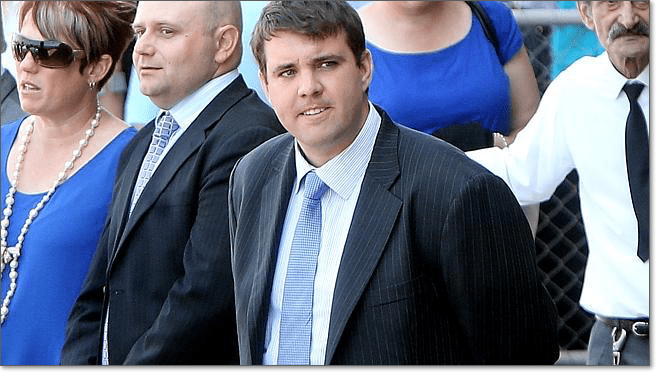 IN a sad day for the racing industry, young trainer Sam Kavanagh has copped a heavy penalty after an eight month inquiry into his horse testing positive to the banned substances cobalt and caffeine.
Racing New South Wales banned Kavanagh for nine years and three months and fined him $3000 after concluding the inquiry, which uncovered a slew of misdemeanours since his horse, Midsummer Sun, tested positive in January after it won the Gosford Cup.
He is expected to appeal the penalty.
The inquiry found Kavanagh used cobalt, caffeine, corticosteroid and Xenon gas use on horses in his care and stewards found him guilty of 23 of 24 charges laid against him.
Kavanagh told the inquiry he used a substance called 'vitamin complex' provided by Flemington Equine Clinic's Dr Tom Brennan, which was found to have high levels of cobalt.
Lawyers for Kavanagh, backed by a character reference from businessman and racing figure Gerry Harvey, said he deserved a second chance in the industry, but that appeared to fall on deaf ears.
He will not be eligible to train again until August, 2024.
Brennan, who denied knowledge of the contents of the concoction, was also banned for six years, but indicated on Twitter he would appeal the penalty.
While Kavanagh copped the harshest penalties, there were others to be banned.
Harness racing identity John Camilleri received a four year and six month ban for being found guilty of six charges.
Harness racing trainer Mitchell Butterfield was disqualified for one year and nine months for drenching of Kavanagh trained horses, while Kavanagh's stablehand Michael O'Loughlin was given a two year and six month ban for assisting Butterfield and not appearing at the original inquiry.
Flemington Equine Clinic practice manager Aaron Corby was disqualified for three months for providing false evidence during the inquiry.
Midsummer Sun was removed as the Gosford Gold Cup winner. Second place, Orientlal Lady, was elevated to winner, with Phrases and then Multilateral rounding out the placings.
Newcastle trainer Darren Smith was unsuccessful in his appeal earlier this year after he was slapped with a 15 year ban for 42 charges involving cobalt.
Randwick trainer Kevin Moses is also appealing his year long ban over a positive swab returned by his galloper Felix Bay.
Trainers Mark Kavanagh, Danny O'Brien, Peter Moody and co-trainers Lee and Shannon Hope are all facing cobalt related charges in Melbourne.
Moody told racing.com last month that there was still little known about the substance and its affect on horses.
"We got some people together who felt that they are in the same mindset as me," said Moody.
"We can't work out or comprehend how our horses have presented with this high cobalt reading, we sought some advice from both international and local people in the field of biochemistry.
"We just feel that this cobalt issue has been made out to be a big, bad thing – it's not.
"We think it has been blown out of proportion, is that through the press, media, and officialdom?
"I'm not sure.
"We're all looking for a level playing field; we are just trying to work out how this has ended up in our yard."
Brennan has also been charged by Racing Victoria Stewards for supplying the same "vitamin complex" to trainers Mark Kavanagh, father of Sam, and O'Brien.
According to the Australian rules of racing, cobalt is a 'naturally occurring trace element which may normally be present in horses at very low levels as a result of the ingestion of feedstuffs that contain it in trace amounts. Cobalt is also present in the structure of vitamin B12.'
The substance increases the number of red blood cells and haemoglobin, allowing more oxygen to be carried through the horse's body and therefore extending its peak performance – increasing it's stamina.
It can be administered to horses through injection or more commonly as a powder or in feed.
it can cause tremendous side effects, such as nerve problems, blood thickening, and damage to both the cardiovascular system and thyroid.
Harness Racing New South Wales has been testing horses since September 2013.
Racing NSW cobalt hit list
Sam Kavanagh — disqualification of nine years and three months and a fine of $3000.
Dr Tom Brennan — disqualification of six years.
Aaron Corby — disqualification of three months.
Mitchell Butterfield — disqualification of one year and nine months.
John Camilleri — disqualification of four years and six months.
Michael O'Loughlin — disqualification of two years and six months.