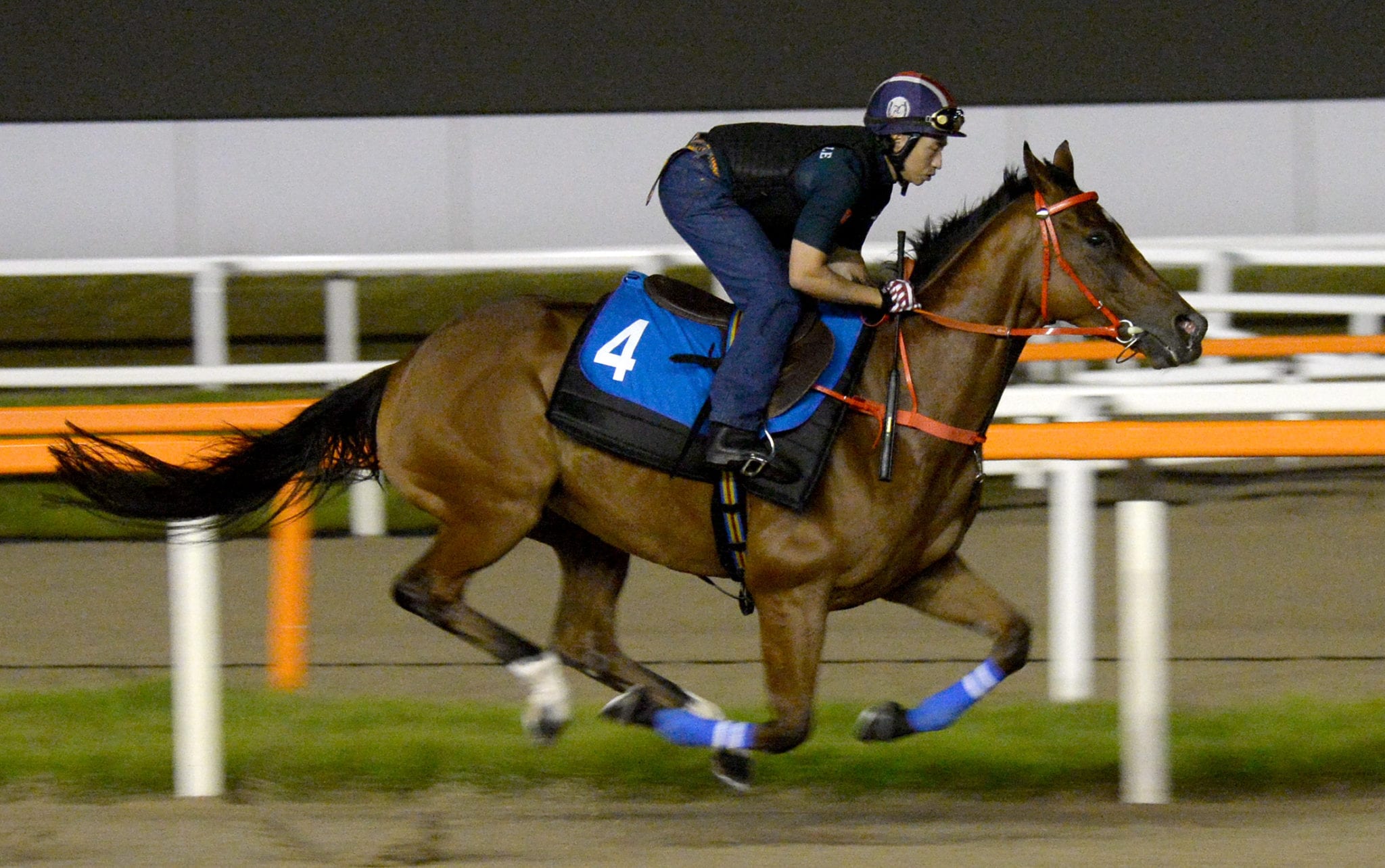 Frankie Lor's options had gone when he dipped his hand to select a red ball from a box at yesterday afternoon's (Thursday, 5 September) barrier draw for the KOR Group 1 Korea Cup, there was only one ball left. Glorious Artist will break from gate one.
That puts the Hong Kong raider right up against the rail for Sunday's (8 September) 1800m sand track test.
"I wanted to draw three or four but I had no choice. Lucky last!" the rueful trainer said.
A short time earlier, Me Tsui had looked on as Pat Ching, manager for the Just Fantastic Syndicate, pulled the 12 ball for Ugly Warrior in the KOR Group 1 Korea Sprint (1200m). That was several berth's wider than the handler was hoping for, but then again, his Fight Hero was beaten only a whisker by Moanin in last year's edition after racing wide from gate 13.
"It's still better than drawing one, two or three," Tsui said. "Being outside means he won't feel the pressure from other horses and that's good because he doesn't like it when horses press him on his outside.
"If you watch his races, when he breaks and when horses come up fast outside, he worries a little bit. He'll have plenty of room and space from 12 to cross in."
Tsui has past experience of travelling horses here and to Dubai. Lor, though, is experiencing it all for the first time. John Size's former assistant is in his third season as a licensed trainer, having excelled as a rookie and then followed up with a string of big race wins last term that included Group 1 triumphs with Mr Stunning and Glorious Forever, and a clean sweep of the Four-Year-Old Classic Series, topped off by Furore's BMW Hong Kong Derby win.
"I never travelled overseas with Mr Size's horses," he said. "When I was Assistant Trainer I stayed in Hong Kong and the trainer went there, so this is my first time.
"Me and my team need to learn how to send horses overseas and learn about the preparation," he continued. "I think after this time it will be much better. But I'm happy with how things have gone this time, my work rider, my head lad Kelvin Wan, he has a lot of experience from when he worked for John Moore, he's travelled horses to Dubai and Singapore."
Glorious Artist is having his first trip abroad too. The five-year-old will have to be at the top his game to see off 10 rivals in a field that features local hero Dolkong (gate 10) and a US contingent that includes Group 2 Holy Bull Stakes winner Harvey Wallbanger (2) and Group 1-placed Lone Sailor (3).
Lor is hopeful that gate one will not be a hindrance to his three-time Sha Tin dirt track winner, but any fulfilment of that hope will be reliant on a dose of racing luck.
"It's his first time on this track so it would be better if something else could jump in front and lead him. I don't want him to lead if we can help it," he said. "It would be ideal if he could just move out a little bit, so he's not on the fence, because the kickback here is harder than Hong Kong."
Glorious Artist galloped down the Seoul straight shortly after 5am on Thursday and Lor was satisfied with the effort.
"I'm happy, he's come back looking fine after his work and everything is good. Today was the last gallop and the work rider said that the form is good and he looks happy. When he arrived, he dropped almost 20 pounds but now his weight has gone up again," he said.
"We don't know what the track will be like, it could be wet, so we'll have to see."
Tsui, meanwhile, was pleased with Ugly Warrior's demeanour yesterday morning. The light-framed chestnut was kept to little more than a steady trot on the main track.
"He took it easy, very comfortable, because he galloped on Wednesday. I want him to feel comfortable. He's eating and his body looks good," Tsui said of the Swiss Ace gelding who weighed in at 1003lb for his latest win back in June.
"He's very relaxed in the morning. He'll have a slow canter the next couple of days and then the last day he'll just walk around by the stable."
Ugly Warrior is a proven dirt track specialist at Sha Tin with six wins from nine starts on that surface. Seoul's sand will be a different proposition, however, and the five-year-old will also have to contend with unknown rivals.
The home camp has no shortage of confidence in Gaon Champ (6) and the front-running Blue Chipper (13), while a team of three US raiders features the former Uruguayan champion sprint mare Holy Legal (5), Listed winner Heartwood (7) and Group 3-placed Fast Pass (3).