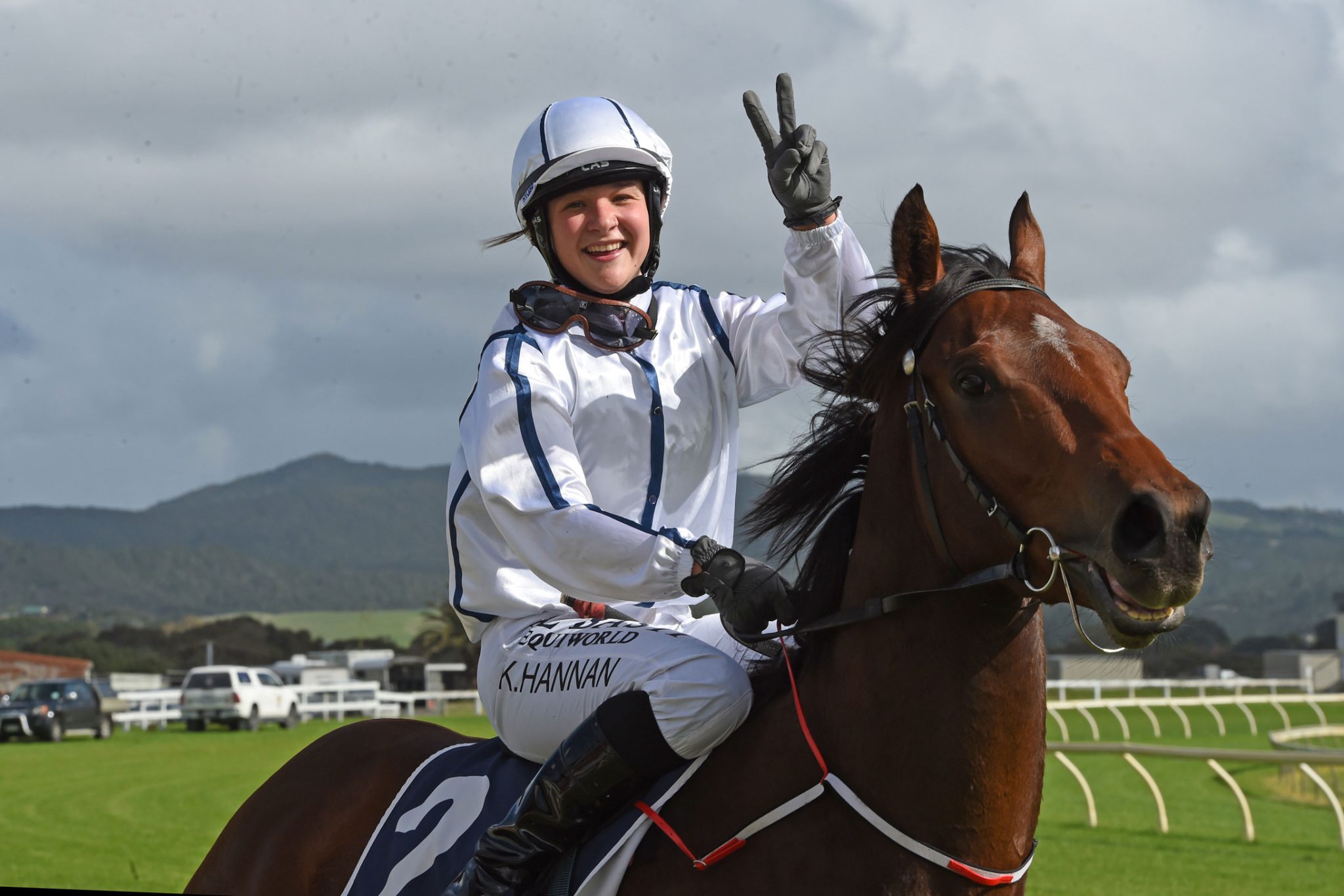 Wednesday's Ruakaka meeting will live long in the memory of local trainer Darren Smith and jockey Kelsey Hannan, with the pair picking up their respective first wins courtesy of Tazimoto in the Lion Red Punters Challenge (1200m).
Tazimoto was only fair out of the gates, but at the urgings of Hannan he was able to find the coveted one-one position where he got a cosy trip before Hannan asked him to improve three-wide at the 600m mark.
To the delight of Smith, Tazimoto ran away in the straight to secure a length victory over Vegas Strip, with a further length back to Pizzazz in third.
"It was awesome to get that first win," Smith said.
"After he came home well in his last start (to finish third) at Avondale, we were reasonably confident with him heading into today."
While Smith was pleased to post his first win as a trainer, he was just as animated for Hannan, with the Waikato-based apprentice jockey returning to her hometown to record her first raceday victory.
"Kelsey rode him really well," Smith said.
"She had a smile ear-to-ear after the race. It was awesome to share the win with her. We know Kelsey from up here when she was working for Kenny Rae."
Smith purchased Tazimoto off gavelhouse.co.nz as a yearling for NZD$2,300 and he has been pleased with his progress.
"He has always shown a bit of something," Smith said. "He has won a couple of trials.
Smith is in his first season of training, but he has spent a lifetime in the racing industry.
"I have been into racehorses since I was young. I was brought up in Palmerston North and used to go down to Awapuni," he said.
"I then came up here and have worked for Donna Logan and Chris Gibbs. I have loved horses all my life."
Smith is looking forward to winter racing with Tazimoto where he will take advantage of the Ruakaka Winter Series.
"We have got him entered in the Winter series up here. We will take him through the qualifying races and see what happens from there," he said.
"It is a much-needed incentive up here and it is always a bonus not having to travel."
More New Zealand horse racing news