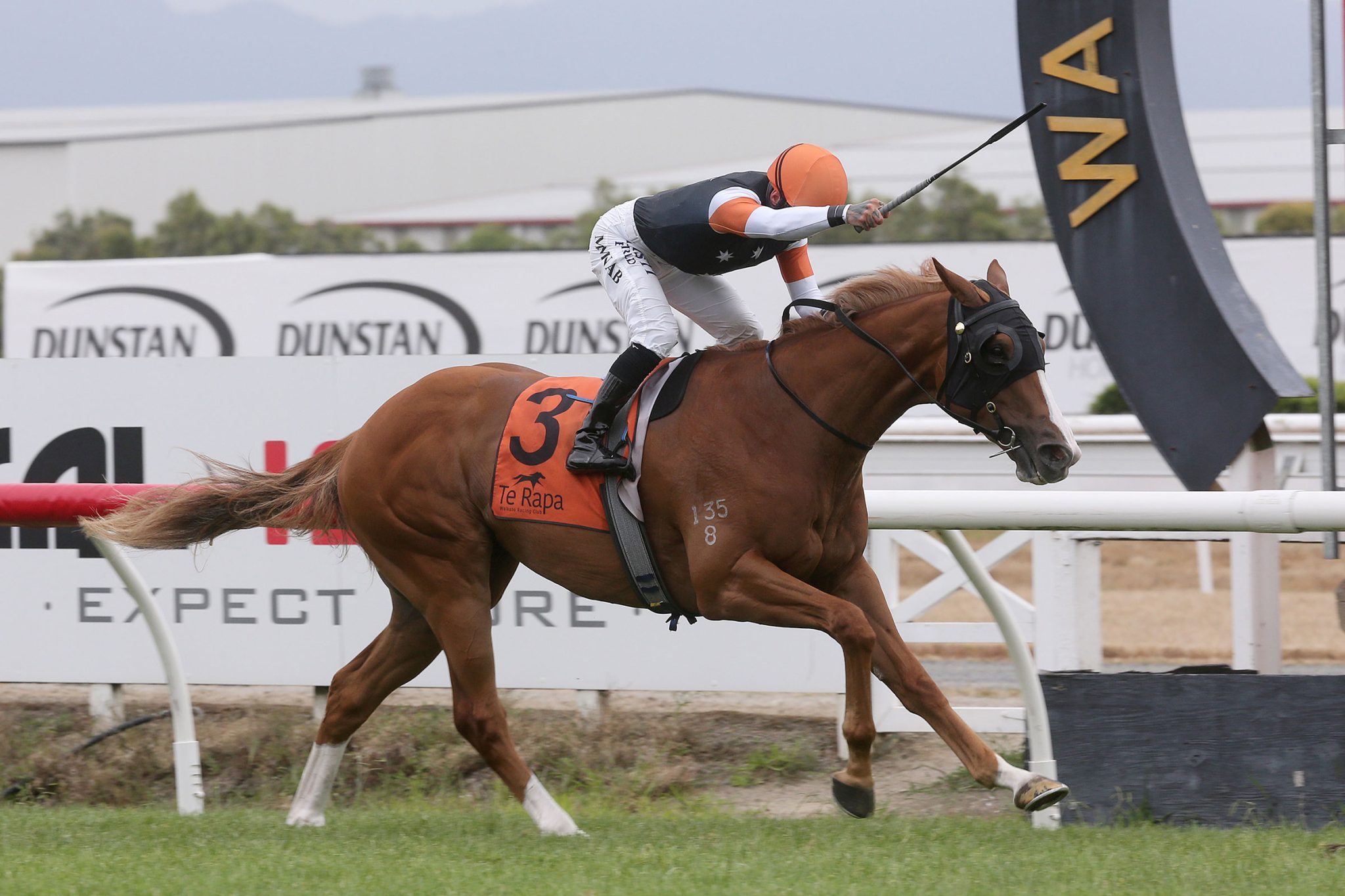 Tony Pike feels the time is right to take on older horses at weight-for-age with his top three-year-old Field Of Gold.
The Cambridge trainer bypassed the Group 1 New Zealand Derby (2400m) last week in favour of Sunday's Group 1 Bonecrusher New Zealand Stakes (2000m), where he will carry 54.5kg, 4.5kg less than the older males and 2.5kg less than older females.
Pike decided to target the race with Field Of Gold, winner of the Group 2 Waikato Guineas (2000m), after he faded in the last 100m to finish fifth in the Group 2 Avondale Guineas (2100m) on February 19.
"We thought he'd struggle with the 2400m of the Derby after his last run, but he was very effective at Te Rapa at the 2000m, so we thought we'd have a crack at weight-for-age, obviously getting in nicely at the weights," Pike said.
"It's hard to get a line on the strength of the three-year-old form, obviously with the Derby form and the other three-year-old races it's been a reasonably even bunch of three-year-olds.
"Nothing's really had a crack at weight-for-age yet so it will be nice to see how the three-year-olds stack up against the older horses."
Part of the reason Pike decided to target the New Zealand Stakes was because the field didn't look overly strong. Last year the field contained the two outstanding mares Melody Belle and Avantage, rated 115 and 112 going into the race, whereas the highest-rated horse this year is The Chosen One at 107.
"There's some very handy old warhorses in the race, but it's not the strongest weight-for-age Group One that we've had," Pike said.
"The Chosen One is the best horse in the race, but we'll take our chances off a light weight and see how we go."
Regular rider Michael McNab will continue his association with Field Of Gold on Saturday.
Safely through the race, Pike said there is a chance Field Of Gold could target the Queensland winter carnival.
Pike had hoped to have Melody Belle's half-brother Tutukaka in the New Zealand Derby field but the Karaka Million Three-Year-Old Classic (1600m) runner-up injured himself the evening before the race.
"He walked out of the box with a swollen leg on the morning of the race unfortunately," Pike said. "It's been treated with anti-inflammatories and it's almost back to 100 percent today. So it was just very bad timing," he said.
"He'll now have three weeks in the paddock and he'll head to Australia for a Queensland Derby (Group 1, 2400m) preparation."
Apart from Field Of Gold, Pike expects to have five other runners at Ellerslie on Sunday. Tellall will back up in the White Cliffs Timber 1400 after finishing third over 1500m last week, while other runners include Brahma Sunset in the PG Wrightson/VETMED 2100, Roconono in the Ellerslie Jewellers & Engraving 1200, Four Queens in the Gravity 1400, and Rock Up in the Jarden 1600.
Pike said he has a high opinion of his two-year-olds Rudyard and Slipper Island but didn't think they were ready for the Group 1 Sistema Stakes (1200m) on Sunday.
"We'll probably look at taking those horses to Queensland for winter as well," he said.
"We could have between six and 10 horses going to Queensland. Rapid Falls might go after she missed the Auckland Cup with a foot injury, and there will be a number of others."
Pike has been active at the New Zealand Bloodstock National Yearling Sale at Karaka this week, having bought three horses on the first day. All were colts – one each by Eminent, Ardrossan, and Mongolian Khan.
The most expensive of the trio was the Ardrossan colt out of Vanilla Essence, which he went to NZD$150,000 to secure.
"He was out of a really nice family. Redoute's Choice-line stallions have crossed really well with that family before, and he was a very nice type," Pike said.
He has subsequently purchased a further two yearlings – lot 405, the Shamexpress colt out of Windsor Park Stud's draft for NZD$150,000, and lot 455, the Ocean Park colt out of Waikato Stud's draft for NZD$165,000.
"It's a very competitive market for the better horses, but we've still definitely got some firepower left," Pike said.