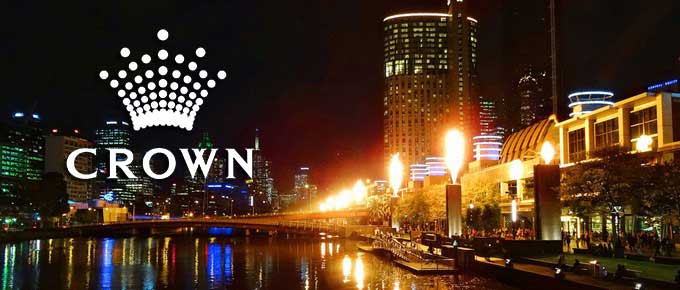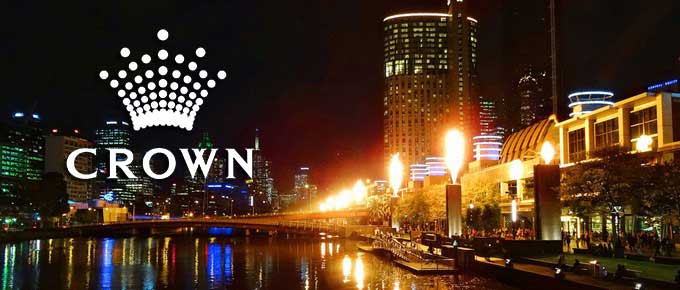 NEWS out of China today reveals several Crown Resorts staff, including Australian citizens, have been arrested by authorities on suspicion of gambling crimes – and it has wiped nearly half a billion dollars of the gambling giant's bottom line.
Some 18 staff were reportedly arrested in raids on homes last Thursday and Friday, with the belief that Crown was targeted as part of the Chinese government's heavy handed clean up of the gambling industry, specifically Operation Chain Break, which is designed to stem the flow of illegal funds into its casinos.
The news saw the James Packer run company's share price drop by nearly 14 per cent, closing down 13.9 per cent for the day at $11.15.
Those in custody reportedly face up to 10 years in jail.
In an emailed statement to Australian media, a Chinese foreign Ministry spokesman confirmed the arrests.
"According to the authorities overseeing the case, some Australian nationals have been detained by the Chinese authorities on suspicion of gambling crimes," the spokesman wrote in the statement.
"The case is currently under investigation."
It appears it would have been a tough few days for the arrested staff, with a Crown Resorts spokesperson telling Australian media it had not yet been allowed to speak to them.
The spokesman said Crown had been working with Australian authorities to confirm the welfare of the group, which includes one of its most senior marketing executives.
"To date, Crown has not been able to speak with our employees and is working closely with the Department of Foreign Affairs and Trade to urgently make contact and ascertain their welfare," the statement read.
"Crown is staying in close contact with and is providing support to the families of our employees in China and Australia."
Australia's Department of Foreign Affairs and Trade also confirmed it was "aware of reports of the possible detention" of a number of Crown employees across China – including three Australians."
"Chinese authorities have three days in which to notify of the detention of Australians, according to the terms of a bilateral consular treaty," the spokesman said.
Australia's Foreign Minister Julie Bishop has confirmed the Federal Government has been notified of the three Australians detained in Shanghai.
"Consular officials in Shanghai are making arrangements to visit the Australians to offer appropriate assistance, all of whom have legal representation provided by their employer," Ms Bishop said.
"The Australian Government is also providing consular support and information to the families in Australia, in consultation with Crown."
The Financial Review is reporting that homes in large provinces including Shanghai, Beijing, Guangzhou and Chengdu were targeted in the raids, with at least two Crown staff avoiding detention due to being out of the country at the time.
Fairfax Media managed to pin down the partner of one of the detained employees, American Ex-Pat Jeff Sikkema, whose wife Jiang Ling was reportedly arrested in Shanghai.
"I kept saying … 'Why are you here?'," Sikkema told the media outlet.
"They kept repeating 'Oh, your wife knows' and she didn't obviously… they finally said 'gambling'.
"She does admin stuff, there's absolutely nothing illegal about what she's done … she expedites visas.
"I was astonished when I got the arrest notification because she's done nothing."
It is an interesting development, given Crown's recent decision to split its company up and divorce itself from the Macau market that has been so hurt by the Chinese Government's crackdown.
While it is illegal to advertise casinos on the Chinese mainland, there is nothing stopping casino operators from focussing on the tourism side of their offerings and Crown has a significant focus on that.
About a third of its revenue in Australia is generated by overseas visitors, the majority of those coming from mainland China, its annual report states.
"Crown Resorts' sustained focus on growing visitor numbers from China has paid off with our resorts in Melbourne and Perth now among the most visited tourist destinations in their respective states," the report read.
The arrests have shocked the international casino community and forced casino operators to look at their own situations in China.
It is understood that most operators would have staff on the mainland, pushing their tourism offerings in a bid to get people to their casinos.
Under Chinese law, those suspected of criminal offences can be detained up to 28 days without formal charges laid, and without family visitation.
Report reveals migrants at higher risk of falling victim to problem gambling
A probe by the Australian Institute of Family Studies has revealed that migrants finding their way in Australia are more likely to be seduced by the pitfalls of gambling.
The group reports that migrants can turn to gambling due to the stress of moving to the new country, but could also take it on as a result of the stigma involved in some cultures.
Boredom, isolation, difficulty communicating and lifestyle changes have also been blamed.
The research reveals those from Chinese, Greek and Arabic communities, living in Australia, are remarkably seven times more likely to develop a severe gambling problem than those born in the country.
It's an interesting study, given that those from overseas backgrounds – either born or with parents born – make up nearly 50 per cent of our population.
And they gamble less overall, but those that do are more likely to fall victim to addiction.
Australian Gambling Research Centre manager Anna Thomas told the Sydney Morning Herald that one reason for migrants turning to gaming venues as an outlet was because they did not have enough entertainment venues to cater for their diverse backgrounds.
"Many casinos, for example, offer culturally specific food, drink and entertainment and special games that are inexpensive and designed to make people from a wide variety of minority cultures feel welcome," she said.
"These venues may be particularly attractive to those who have recently arrived from a country with a distinctly different culture or those who have not integrated well into the majority culture."