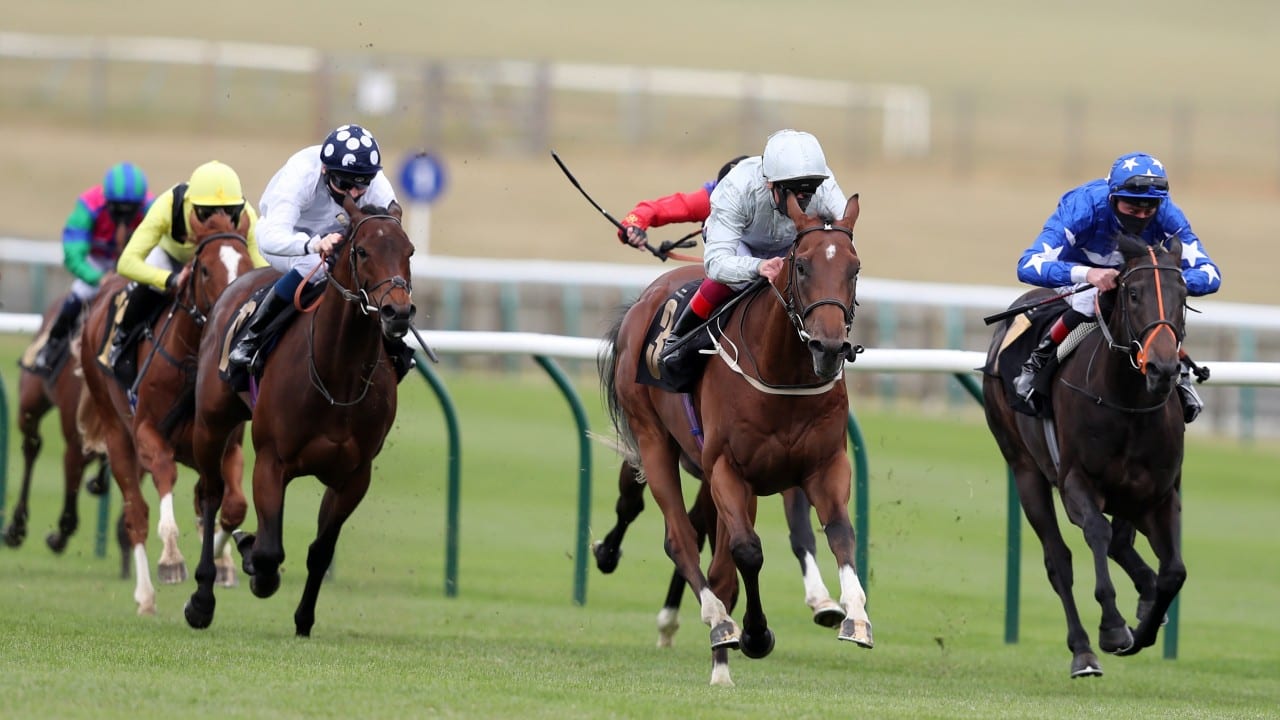 Bookmakers have not issued prices for the top trainer at Royal Ascot because the projected ante post favourite may not send a strong team from Ireland. Aidan O'Brien was -187.51 to train most winners at the meeting last year but his plans are unclear and there could be travel restrictions.
A speculative early bet could be Mark Johnston who benefits from the addition of six handicaps. He was on offer at +2500 to be the top handler at the 2019 Royal meeting. If you can get that price this time, that is a bet worth making but it will probably be a win only market.
On past history, only four trainers are realistic contenders to win the trainer's title at Royal Ascot. In 2019 only O'Brien, John Gosden, Charlie Appleby and Sir Michael Stoute were quoted at single figure odds. Bookmakers are committed to industry standard place terms which would be one fifth the odds for five places in a market with over eight potential runners.
Due to being tied to standard terms, bookmakers' odds on offer for Johnston to make the payout places are bigger than the probability in practice. The odds makers are aware of this flaw and know informed punters will take advantage so restrict the market to win betting.
The betting exchange, Betfair, should price up this market and could offer a place only option. The exchange odds will be more accurate because the market is not based on the industry place terms. That means there could be an opportunity to back and lay a trainer to make the frame at bigger back odds with a fixed odds bookmaker than lay odds on a betting exchange.
The top trainer at Royal Ascot outcomes over the last 10 years show why O'Brien is the perennial short-priced favourite in this market:
| Year | Trainer | Number of Winners |
| --- | --- | --- |
| 2019 | Aidan O'Brien | 5 |
| 2018 | Aidan O'Brien | 4 |
| 2017 | Aidan O'Brien | 6 |
| 2016 | Aidan O'Brien | 7 |
| 2015 | Aidan O'Brien | 5 |
| 2014 | Sir Michael Stoute | 4 |
| 2013 | Aidan O'Brien | 4 |
| 2012 | John Gosden | 5 |
| 2011 | Aidan O'Brien | 4 |
| 2010 | Richard Hannon | 3 |
The average number of winners trained by the leading trainer at these Royal meetings is 4.5 and the range of winning totals is 3 to 7. The six handicaps that have been added to the programme make it a 36 race meeting over the usual five days. These new races bring Johnston into the mix for top trainer and +2500 would be too big. Bookmakers are reluctant to commit until O'Brien's plans are clearer.
Racing resumed in the UK on June 1 but Irish racing is a week behind. That seven days could be crucial as there are fewer opportunities for horses based in Ireland to have prep-races for Royal Ascot. O'Brien is usually strong in the juvenile races at the meeting but doesn't have a standout runner this year. Horses trained in Ireland don't have time to catch up with UK based animals.
At the time of writing, there are 10 ante post betting markets for races at Royal Ascot. It's only a guide but the favourites are under the care of 10 different trainers. O'Brien, Gosden and Johnston each have a favourite.
It is significant that Johnston trains Eye Of Heaven who is the current market leader for the Norfolk Stakes. It is a race for horses aged two that O'Brien has won twice in the last five years. He probably won't have a leading contender this year.
Johnston is numerically the most successful trainer in the history of British racing. His success is more about quantity than quality and he excels with handicap horses. The extra six contests in this category and the uncertainty over O'Brien's team are big clues to why Johnston could win the trainer's title at Royal Ascot 2020.