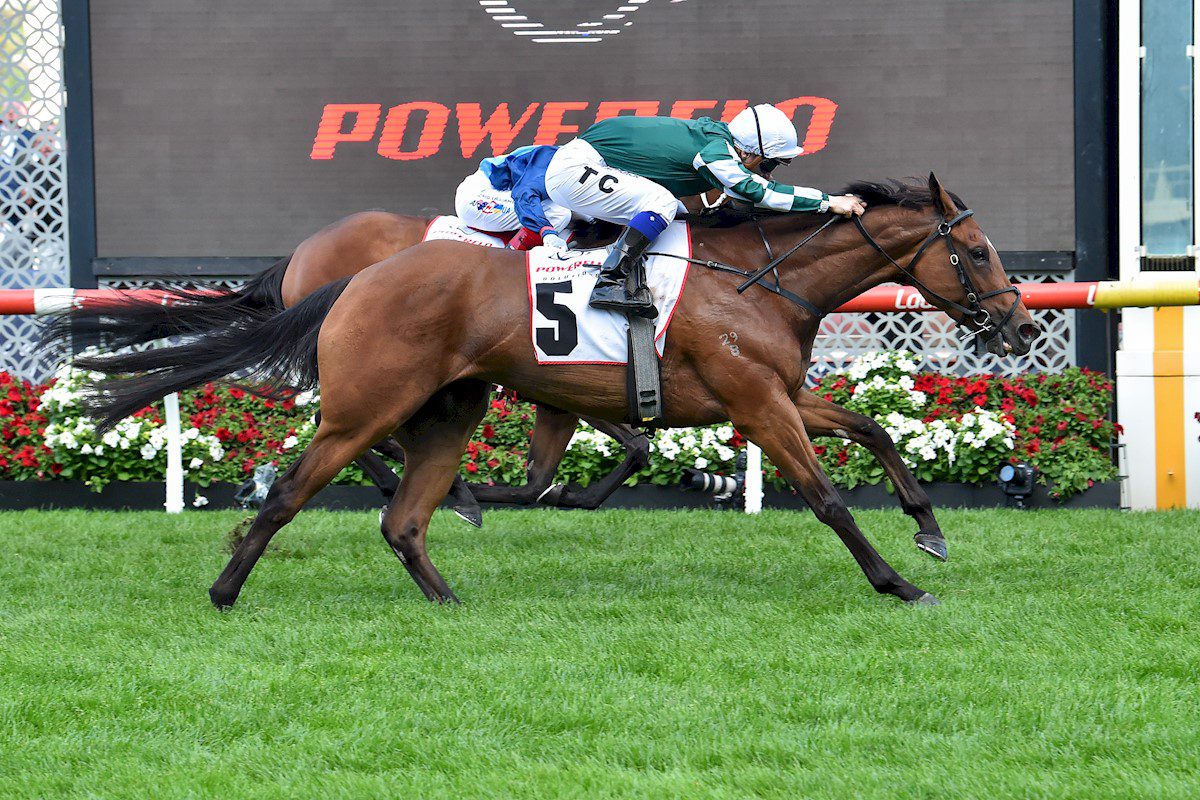 They might have been tough Heavy 8 conditions, but a "peach of a ride" from Tim Clark helped My Whisper salute in the Tesio Stakes at Moonee Valley.
Clark actually did not mind the fact his four-year-old mare tracked wide from barrier seven going into the turn in the Group 3 mile feature worth $200,000.
That was where she found harder ground to mount her winning turn of foot for Peter and Paul Snowden.
2022 Tesio Stakes
"She tracked a little bit wide, but I didn't think that was too much of a disadvantage today," Clark told Racing.com.
"I think the track dried out throughout the day. The rain stopped early and it's a beautiful day now.
"She found fresh ground and it was a really strong performance.
"She made an early move but she was strong all the way to the line."
The Snowdens' Melbourne stable representative, Andrew Angelone, also did not mind his mare being in a wide position heading into the straight.
"It's good to see her back in form. He (Clark) gave her a peach of a ride," he said.
"He got tracked wide but she settled well, had cover and you could see around the turn that she had a lot to offer.
"It was really good to see her hit the line so strong."
Angelone said My Whisper relished the Heavy 8 conditions.
"She's got a lot of fight and a lot of guts," he said.
"If anything, the tougher the run the tougher she is.
"So I look forward to her next run."