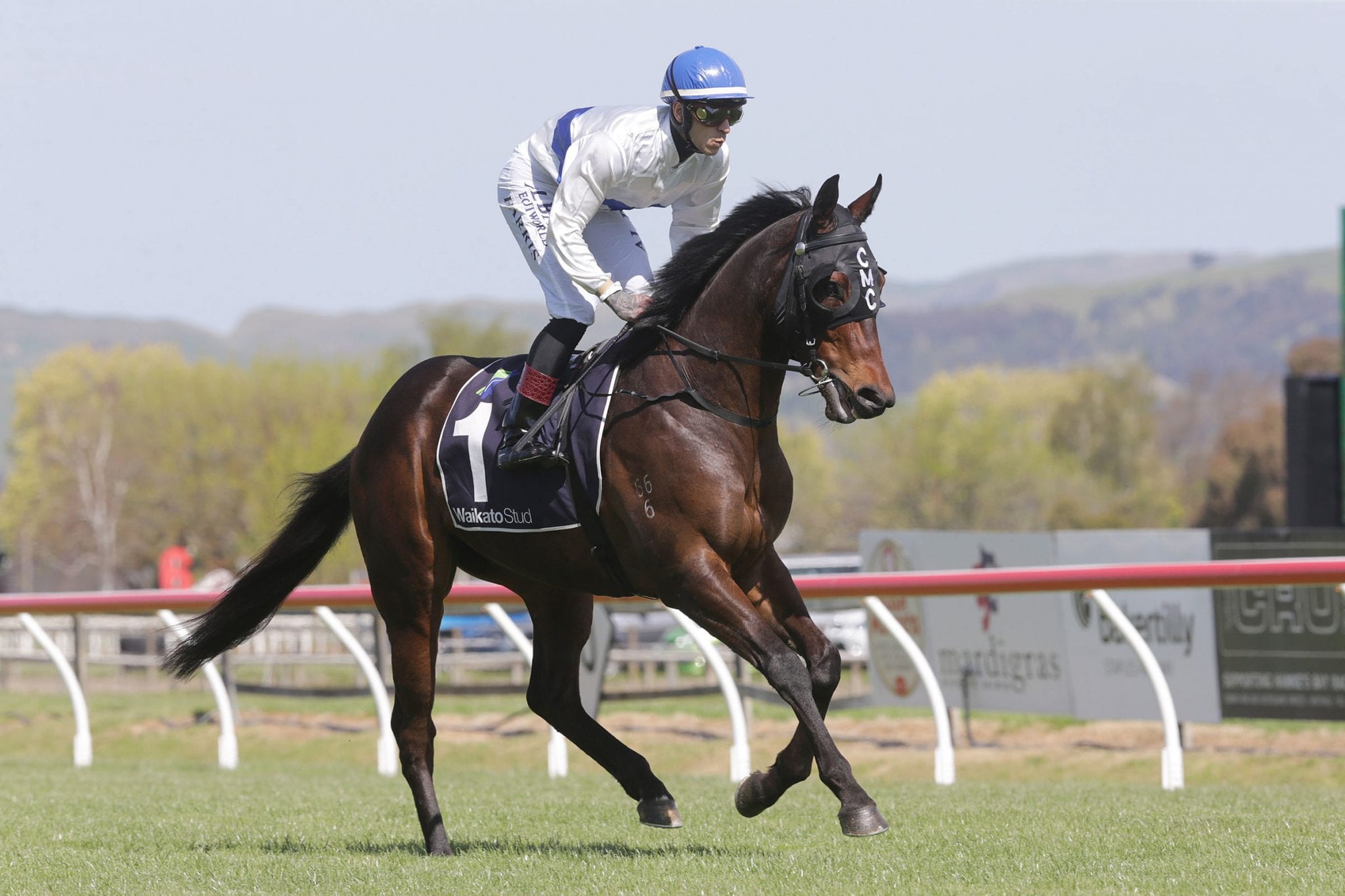 The connections of Catalyst are tired of playing the waiting game and have made the decision to head to Melbourne with the Group One winner.
The son of Darci Brahma was set to have his first race in nearly two years in the Group 2 Foxbridge Plate (1200m) at Te Rapa last Saturday, but the heavy track conditions forced trainer Tony Pike to withdraw his horse.
The initial intention was to trial the gelding at Ruakaka on Tuesday and head to Hastings on Saturday-week for the Group 1 Tarzino Trophy (1400m), but after looking at the weather forecast Rick Williams. General Manager of The Oaks Stud and Racing Manager for owner Dick Karreman, made the early call to head across the Tasman with their charge instead.
"It has got to a stage where we can't wait any longer," Williams said.
"The long range forecast isn't that good for Hastings and we really needed to get a 1200m run into him before then anyway, and that opportunity went begging with the state of the track (at Te Rapa on Saturday).
"It's just been bad luck with bad weather.
"We thought about taking him to Ruakaka and trialling him tomorrow (Tuesday) but looking at the calendar over there (Melbourne), there is a race for him every Saturday, and much better opportunities in terms of tracks.
"The only races that are suitable for him here (New Zealand) are the Group One weight-for-ages and if it is wet on Saturday-week, he can't go to a mile (Group 1 Arrowfield Stud Plate) first-up, so I made the decision before then to put him on a plane."
Catalyst is booked to fly to Melbourne on Wednesday and he could race as early as Saturday in the Listed Chautauqua Stakes (1200m) at The Valley.
He will be reunited with Williams' son, Dean, who now works for trainer Mike Moroney at his Flemington barn, and an assessment will be made later this week whether he lines-up this weekend or they wait another week for the Group 2 Bobbie Lewis Quality (1200m) at Flemington.
"He is going over to Mike's stables and Dean, my son, knows the horse probably better than anyone because he was with Tony right through that era. He had known the horse at The Oaks Stud as well," Williams said.
"He is working for Mike, so he can go there. There are so many options for him.
"His old rating over there is 105, but I am sure the handicappers will relook at that after not racing for two years.
"It depends on what weight he gets, where he draws, how he travels (whether he lines-up this weekend), and none of those things will be known until he arrives on Wednesday."
A champion three-year-old in New Zealand. Catalyst was previously trained by Clayton Chipperfield, who guided the gelding to six victories from 10 starts.
Catalyst was unbeaten in New Zealand as a three-year-old, winning the Group 1 New Zealand 2000 Guineas (1600m), Listed Sir Colin Meads Trophy (1200m), Group 3 Northland Breeders' Stakes (1200m), Group 2 Hawke's Bay Guineas (1400m) and Group 3 Mr Tiz Trophy (1200m).
He then crossed the Tasman where he just went down to Alligator Blood in the Group 3 C.S. Hayes Stakes (1400m) before he finished sixth behind his arch-rival in the Group 1 Australian Guineas (1600m).
The six-year-old gelding has been plagued by injury since then but has made a pleasing return for Pike ahead of the spring.
"As close as you can tell without racing him, he seems like he is back to his brilliant best," Williams said.
"He is a big, strong horse now and in both of his trials, because of the state of the track, he has been held together and let go around rather than let his head go.
"We have got to get moving or we will waste the whole spring waiting for a track here. We could have wet tracks right through September. We are looking forward to seeing him race in Australia."
More New Zealand horse racing news