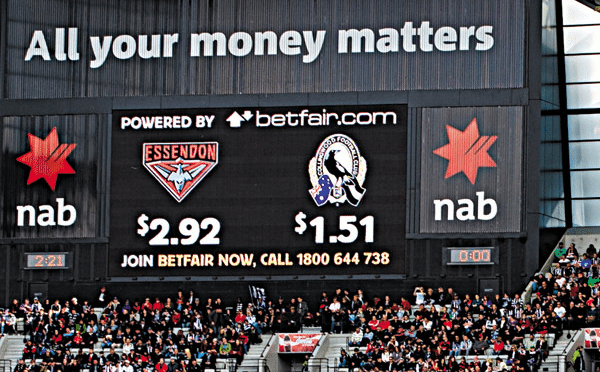 Estimated Reading Time: <1 minutes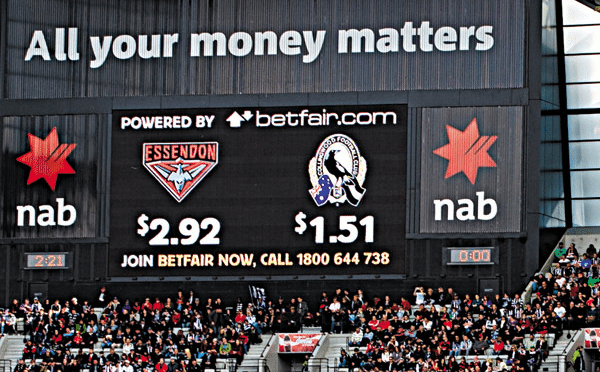 What would a ban on advertising do to the online bookmaker industry?
That's the question being asked after the Australian Greens Party announced that it wants to see gambling treated like the tobacco industry.
Party leader Senator Richard Di Natale said this week that his party wants a blanket ban on all advertising and promotion of gambling, similar to what Government introduced for cigarettes 24 years ago.
"Nobody is saying people shouldn't have the freedom to have a punt if they want, but watching a game of footy shouldn't be like walking into a casino,"  Di Natale told Fairfax Media.
"Sports betting ads still dominate sport with one in six ads aired during the first round of the AFL for sports betting," he added.
"It's time to take the promotion of gambling out of sport and to stop normalising gambling for our kids."

Australia's gambling industry and more importantly, it's online bookmaker industry, has had an incredible year of growth. Aussies spent more than $24billion on the punt in 2015 and those numbers are already on track to be topped in 2016.
Wagering giants from overseas, including William Hill and Paddy Power, have flocked to the country in which we bet more per-person than any other nation in the world.
Local bookmakers TomWaterhouse.com, Sportsbet.com.au, Centrebet.com, Ladbrokes.com and a number of others have either been bought out or gone out of business in recent years as the market becomes increasingly congested and competitive.
The  gambling industry employs more than 150,000 people across the country and pours billions into Government coffers.
In retaliation to the Greens' potential policy initiative, Australian Wagering Council CEO Ian Fletcher waved the idea away.
Fletcher called the proposal "headline-grabbing" and a "piecemeal, political gesture" that "unhelpfully caricatures a genuinely complex issue of community concern."
What's the CupsBetting take on a gambling advertising ban?
The Australian Greens party have come up with some controversial and seemingly unnecessary proposals over the last few decades, but this one may take the cake.
Giving gambling the same treatment as a product like cigarettes, that has been scientifically proven to do damage to the health of people? They can't be serious.
Senator Richard Di Natalie said that "sports betting, like tobacco, is an adult product".
A quick glance at my television set found that 95% of the products and services advertised are for adults. Are we to ban alcohol advertising? What about medication with possible side effects? What about junk food, which has lead to one of biggest obesity epidemics in the world? Cars, clothes, holidays – all adult products. All capable of influencing a child's future financial management decisions.
What about those with severe financial problems? Should those with retail addictions and money management issues be exposed daily to ads that appeal to spend cash on things they don't need?
Where exactly do we draw the line? How much do we protect children from?
Yes, no one is denying that gambling addictions can ruin lives and ruin families. No one is denying that we should protect children from gambling until they are old enough to make informed, mature decisions.
I would stress to the Greens senator that what he should be campaigning for is parents to discuss these things with their children. Let us not assume that children will automatically do everything the television tells them to.
Don't want your child to gamble? Talk to them, educate them.
It's an insult to the intelligence of our community to compare gambling with cigarettes and a short-sighted belief that wiping advertising and promotion would eliminate the social issues that it may create.