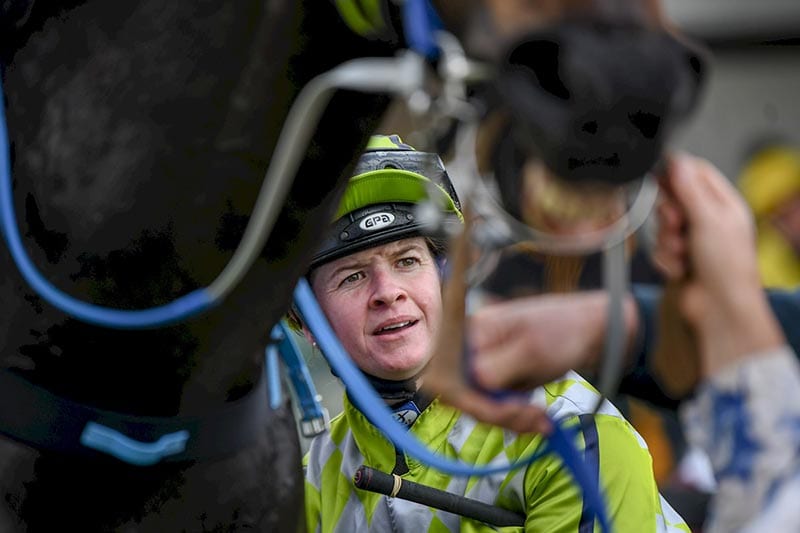 One of South Australia's leading apprentice jockeys, Stacey Metcalfe, is set for a period on the sidelines following a two-month suspension received at Murray Bridge on Wednesday.
Metcalfe, formerly based in New South Wales, has pleaded guilty for failing to ride her mount out in Race 4 at Gifford Hill.
Metcalfe appeared to pull up her mount, Exalted Maxine, with 100m to go, having led through the entire race. She was then caught on the line by the fast-finishing Bolt I Am.
When hearing the footsteps of Bolt I Am she rode Exalted Maxine vigorously yet again, but by then the horse had already bolted and Metcalfe knew immediately that she would be in strife for her actions.
Metcalfe's suspension will begin on Tuesday, May 12, and we will not be seeing her in the form guide until at least July 12.
The apprentice hoop has a book of six rides at Morphettville for the South Australian Derby meeting, although she does not have a ride in the Group 1 feature.
Metcalfe had been striking at 12% in terms of winners for the season thus far and had amassed in excess of half a million dollars in prize money prior to her suspension.
Champagne Affair seemingly is Metcalfe's best chance of going out as a winner on Saturday afternoon, with the Gordon Richards-trained Rubick filly a $12 prospect in the opening race of the day.