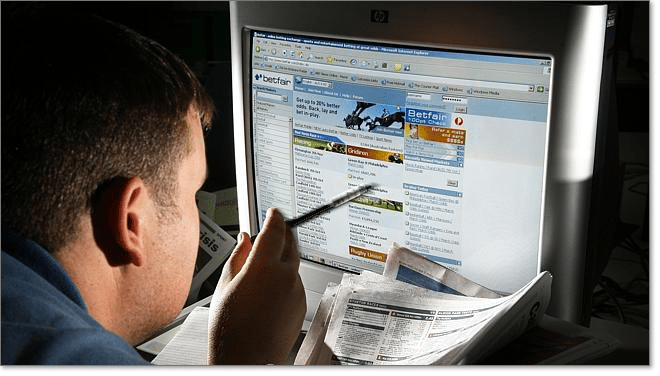 Estimated Reading Time: <1 minutes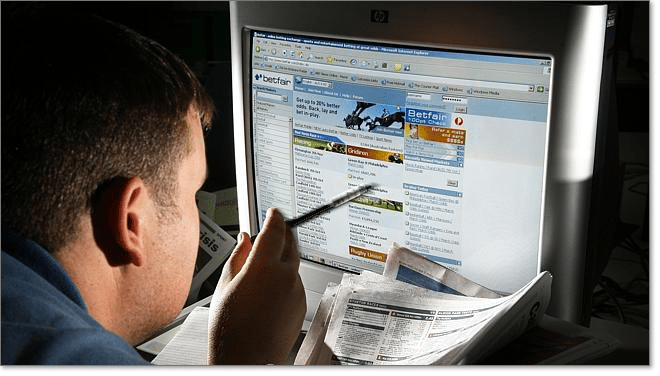 FORGET about using the internet or smart phone apps to gamble on live sport in Australia for a very, very long time.
The Federal Government announced today that it will close a loophole that bookmakers have recently opened, enabling 'in-play' betting online.
The decision was one of 14 recommendations adopted from a review of Australia's online wagering sector written by former New South Wales premier Barry O'Farrell.
These include protection schemes for punters, such as a national self-exclusion register, a voluntary pre-commitment program and a complete ban on online bookmakers offering lines of credit.
Betting on live sport is legal when calling over the phone, but not on the internet. Bookmakers such as WilliamHill.com.au and Unibet had recently released smart phone 'click-to-call' applications that allowed punters to easily flaunt this law.
Human Services Minister Alan Tudge said that he expected these bookmakers to shut down that service immediately, now that the Government's position was clear.
"I would hope that they would cease doing this today, because we have clearly indicated that we believe that they're operating against, certainly, the intent of the law, if not the actual law," Mr. Tudge said.
For the full Government response into the 2015 review into illegal offshore gambling, click here.
The response from the online bookmaker industry was mixed.
Tabcorp chief executive David Attenborough intimated to Fairfax Media that overseas bookmakers William Hill and Paddy Power could only blame themselves for the unwanted changes.
Attenborough said that the bookmaker's willingness to open loopholes on in-play betting and aggressively promote credit lines to customers forced the Government's hand.
"I think it's been a very competitive market and in competitive markets boundaries can be stretched," Mr Attenborough said.
"I think it's good to see the government actually providing clarity on where those boundaries will be set going forward. And what's important in competitive markets is you need to have clear boundaries so all players can operate within those boundaries."
It's no secret that Attenborough will have warmly-welcomed the Government's announcement. Tabcorp and its diminishing share of the Australian online gambling market will be the main benefactor of stricter laws as overseas bookmakers feel the pinch.
Paddy Power, the Irish gambling giant which owns Sportsbet.com.au, voiced its anger at the Government's announcement.

"I think it's a win for the lazy, traditional monopoly wagering operators in Australia who are more interested in protecting their monopoly than giving consumers what they want," said Sportsbet chief executive Cormac Barry.
"It is a sad day for Australian consumers and I think the big winners today are the illegal offshore operators who will be able to continue to operate uninhibited."
What's our take on the crackdown on live betting online?
The bookies edged closer and closer over the line, until eventually, the Government dragged them back behind it kicking and screaming.
No one should be overly-surprised that the Government adopted almost all of the 19 recommendations handed down in the federal review into online gambling. With Government-backed companies at risk of completely losing a lucrative market share to overseas invaders, laws tightening live-betting and lines of credit were inevitable.
But you just can't help but have questions.
If there is a clear and present demand from punters to bet on live sport, why are we not interested in the estimated $400 million punted illegally every year that will continue to go to criminals?
Can we not build a system that caters to that demand, protects honest punters and improves the integrity of sport? Does that challenge go into the 'too hard basket'?
The Government claims to be able to slow down or even stop betting online with illegal offshore bookmakers – how exactly will they do that and what has stopped them from trying to at this point?
Where are the stipulations that help home-grown Aussie online bookmakers compete with the overseas giants?
Should the Australian Government really be making a political stunt prior to the election when they so happily continue to take the money from the overseas betting exchanges into their own pools?
While the Government claims that a complete ban on in-play betting will help stamp out corruption in sport, major sporting bodies like Cricket Australia and the AFL are arguing the exact opposite points.
People in the highest positions in the country's two biggest sporting bodies believe legalised in-play betting would improve integrity in the sport betting markets and take money away from illegal and criminal operators.
So, who exactly do we believe?
The Government had a chance to revitalise the Australian online gambling industry with this review, but it seems we may willingly taken quite a few steps backwards instead.