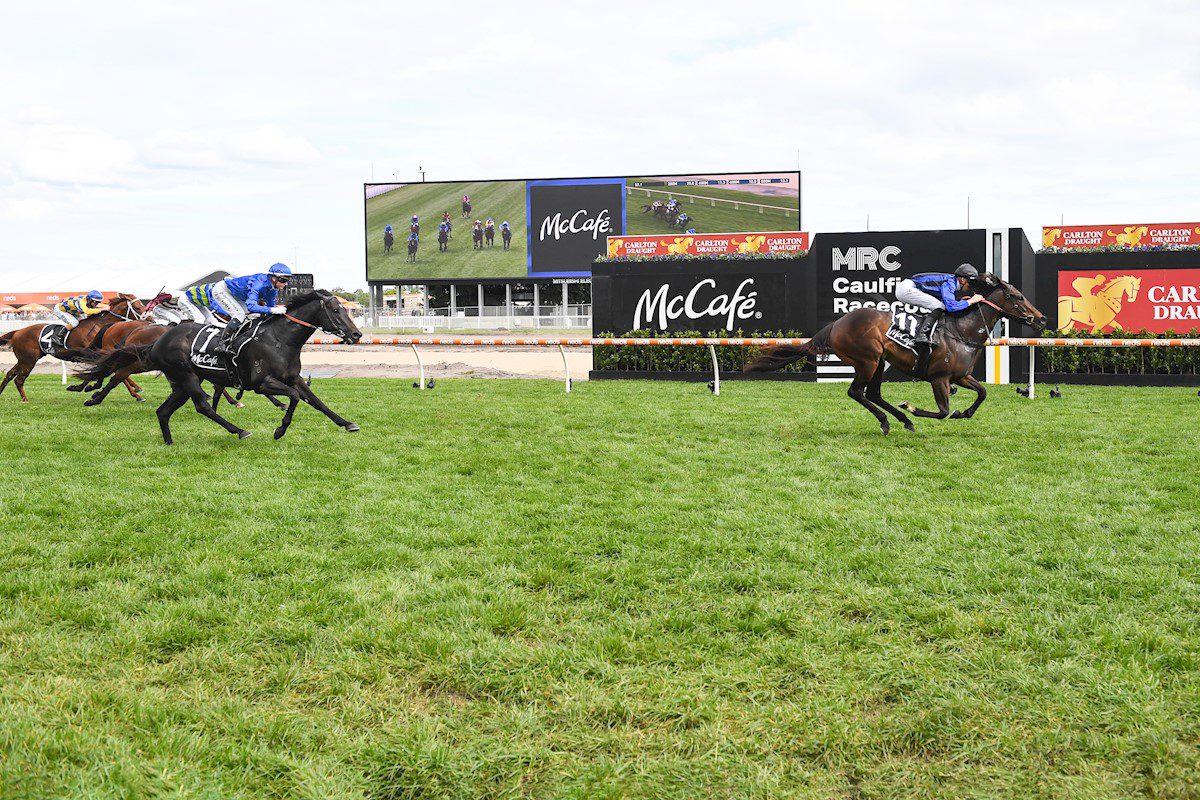 Jye McNeil and Asfoora has managed to lead all the way to win the Group 2 Caulfield Sprint over 1000m, giving Asfoora her first Group win of her career.
Asfoora led from barrier to finish post, beating the fast finishing Kallos and Generation.
The Henry Dwyer trained mare jumped at $4.40 with online bookmakers and was never in any serious threat of losing the race as Jye McNeil gave her an outstanding front running ride.
2022 McCafe Sprint Replay
Henry Dwyer has now won two Caulfield Sprint's in his career, but this is his first out of Ballarat where he is now based.
"Yeah, terrific. I think you alluded to we were just talking off air and we've been up their two years now and we haven't had a Group 2 win but have a Group 3 win," said Dwyer who was very happy to take home the stables first Group 2 win at Ballarat.
"This girl is the best horse I've saddled up for a fairly long time and it's reminiscent of Snitty Kitty, when we won this race a few years ago.
"It's been a really long range plan. Pretty much since she went to the paddock last preparation and it hasn't been completely smooth sailing."
Jye McNeil picked up a Group 2 win on Caulfield Cup Day as his first win of the day.
"It certainly did, yes," McNeil replied when asked if the ride was as easy as it looked.
"Obviously in the past she's been ridden with a sit and my intentions were to do so today, but she sprung the barriers so quickly that I just rode her by feel.
"She race well up in front and she was able to break up the field quite comfortably."