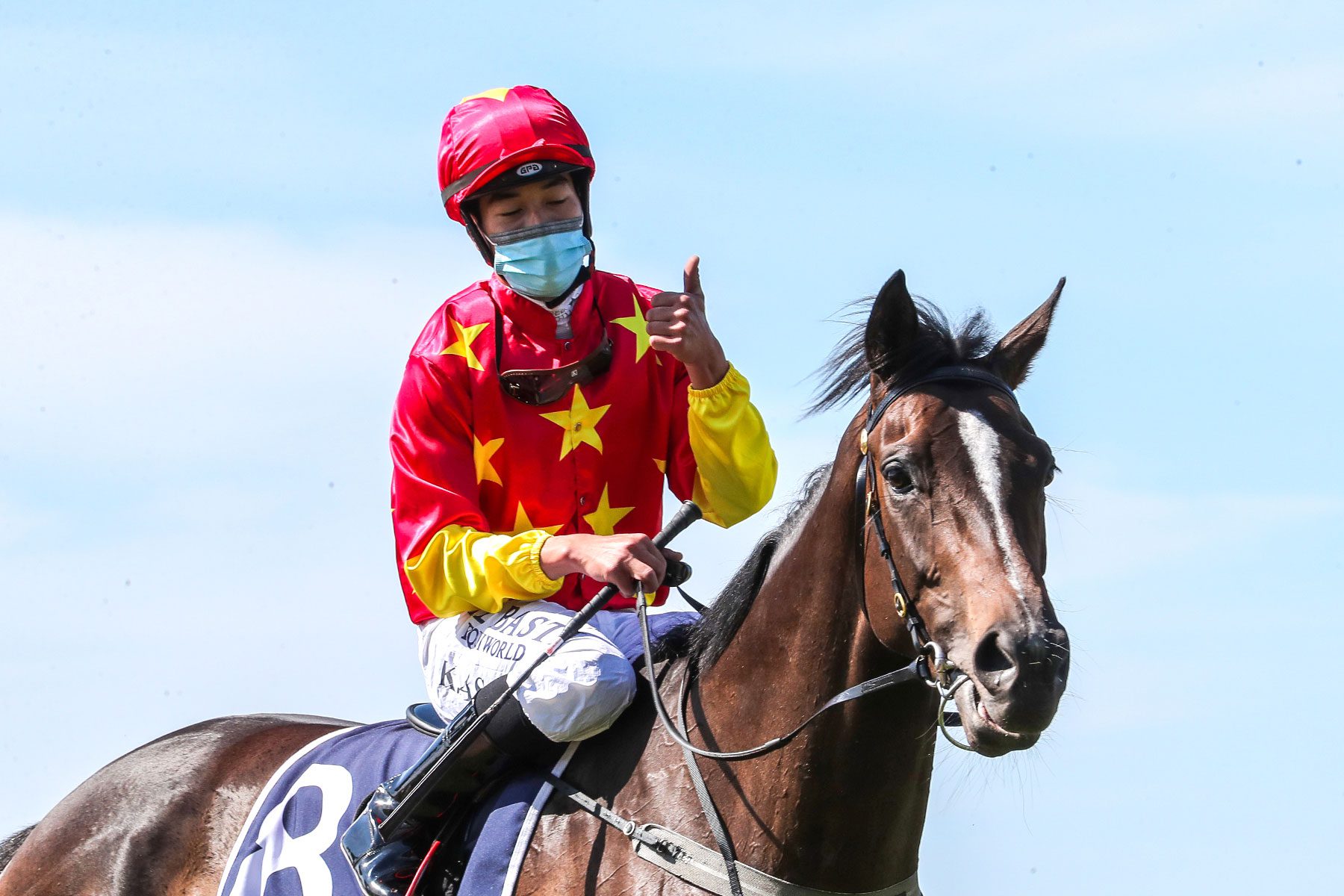 Apprentice jockey Kozzi Asano charged up the leading jockeys' table when landing five winners at Riccarton on Saturday, with his tally of 14 victories for the season placing him third on the premiership behind Lisa Allpress (19) and Michael McNab (16).
The 26-year-old, who has come from relative obscurity just a matter of seasons ago, has established himself as one of the progressive riding talents in the industry, and has outridden his claim.
The Japanese hoop has linked successfully with trainer Tony Pike in recent times, and all five of his winners on Saturday were on runners prepared by the Cambridge horseman.
Asano's five winners came across the first seven races, with three-year-olds There You Go, Chanel and Field of Gold all enhancing their Guineas prospects, while he also partnered bomb-proof juvenile Stimulant and classy four-year-old Providenceprovides to victory.
"I didn't think I could have a result like this without my claim, but I have made it thanks to the big support from powerful stables," Asano said.
"The horses I rode on Saturday were all really good quality and had been working well at Cambridge.
"My thoughts going into Saturday were that if I didn't get in trouble in the races, I should have a good day. I am pleased that the results came along.
"Good horses always get you out of trouble. I was making plan A,B and C before the races, particularly with those drawn out wide, but the horses were just too good."
Asano struggled to single out one winner over the others, but had praise for the professionalism of first-starter Stimulant, a two-year-old by Holler who was able to settle in behind the pacemakers and make his run when asked.
"To be honest, every horse won really well. It is really hard to single one out.
"I knew when I was at the barriers for the two-year-old race that my horse was looking really good compared to the others.
"Two horses inside of me kept hunting up and I was able to take a sit and he was travelling so well with 300m to run. When I gave him a squeeze he responded. He just balanced up himself and was able to pick them up quite easily.
"I just tried not to panic and he is a very quiet horse to do anything with. I ride him in trackwork sometimes and he is a really cool dude that doesn't do much wrong."
The boom apprentice, who has until September of next year to go in his apprenticeship, is on loan to Tony Pike from Andrew Carston and is doing most of his work from the Cambridge base, where he is also receiving plenty of support from the bigger stables of Stephen Marsh and Murray Baker and Andrew Forsman.
Pike is full of praise for the young rider's work ethic and drive to improve.
"He has done a bit of riding for us in the past and he had been going very well down South and was keen to move north leading into the busier part of the season to give himself the chance of establishing himself to some extent," Pike said.
"He has come a long way Kozzi. He is a really hard-working kid that takes things very personally. If he doesn't think he has ridden one well, he will ask questions and go over all of the replays.
"He has definitely got the right work ethic and frame of mind to really improve himself and turn into a very good jockey.
"It was great for him on Saturday. He was positive with them all. He put them in the race and rode them all well. I couldn't have asked for more and he is an apprentice that could establish himself as one of the better senior jockeys as time goes on."
Asano is not born into racing, with no equine background and it wasn't until a stint strawberry picking on a farm in Queensland that he was first introduced to horses, ultimately setting him on a career path to become a jockey.
"I have a lot of people to thank as to where I have got to this point," Asano said.
"I have been taught by quite a few top horsemen and women, including Jo Rathbone and the late Cody Singer.
"My goals are to try and win some more Group races this season and ride some nice horses."