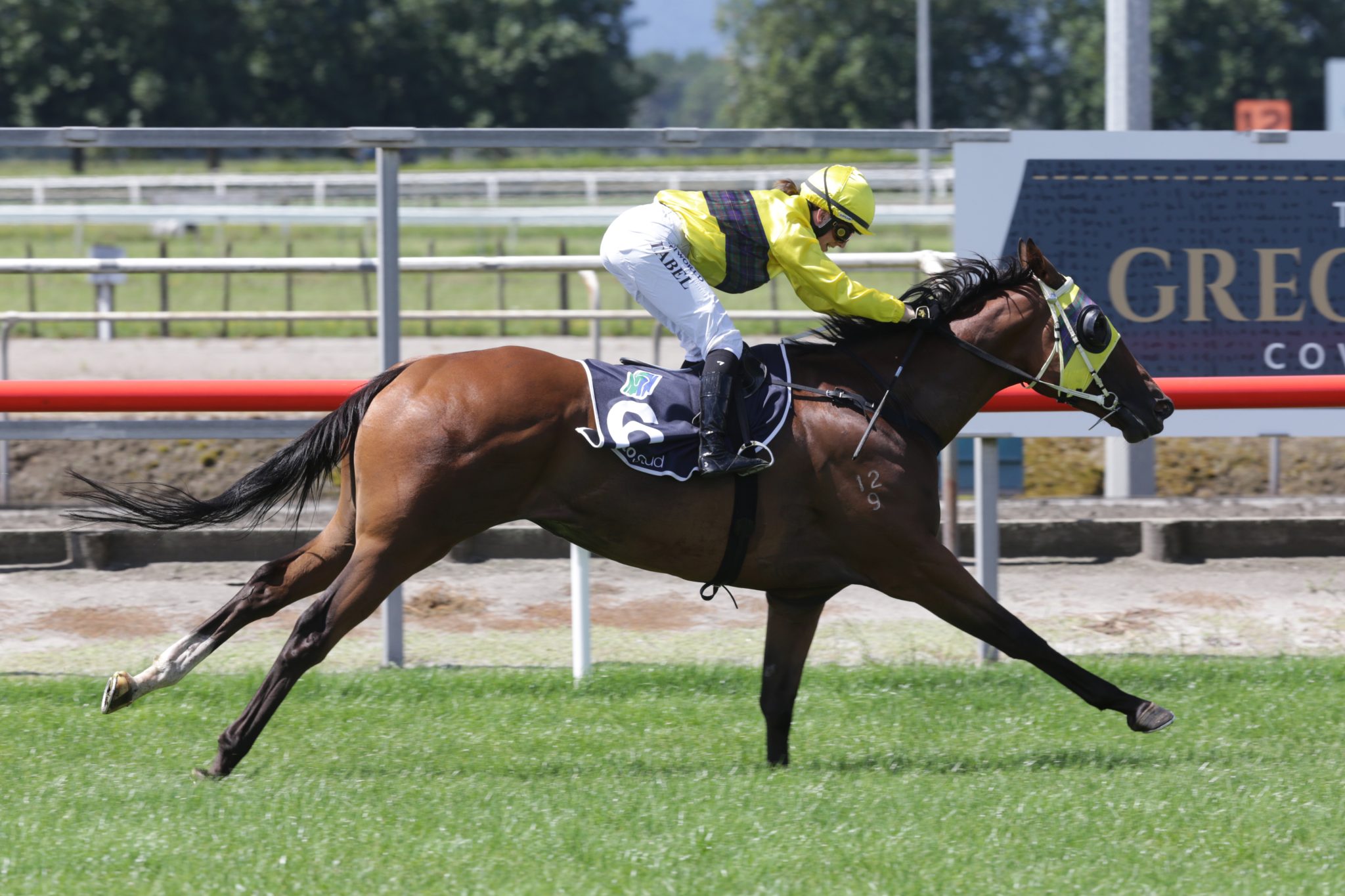 Tegan Abel, one of the lesser lights of northern apprentice jockey ranks, is a mixture of excited and nervous ahead of her Group One debut on Dusty Road in Saturday's Levin Classic (1600m) at Trentham.
The North Waikato-based 27-year-old began her career with the Rogerson stable and is now indentured to Pukekohe trainer Michael Rogers.
After two wins from 14 raceday rides in the 2014-15 season, she has ridden another 13 winners, including seven from 54 rides in the current term.
Abel's low profile is partly down to becoming a mother twice in the past four years, but she hasn't let that lessen her desire to prove herself on a greater scale.
"Having two kids (Chloe 4 and Beau 1) has meant taking time out from riding, but thankfully I've got good support, which allows me to ride when I get the chance," Abel said.
"My partner Damian Garrett is a dairy farmer at Rotongaro across the Waikato River from Huntly, and most mornings I load the kids in the car and ride work at Pukekohe.
"My Mum lives in Waiuku and, bless her, she's always there to look after the kids.
"I used to do weekends in the cowshed but I have to admit cows aren't really my thing, so the kids have been a good excuse to dodge milking duties."
The current season is the sixth that Abel has ridden in and she's looking forward to winter when she hopes to put her three-kilogram claim to good use.
"Having children over the last few years has meant I have yet to ride a full winter, but I'll be able to get serious this winter and I'm hoping my claim means more opportunities," she said.
Abel has had just one raceday ride on Dusty Road, for a win in a Rating 65 1600m race at Matamata in late February.
That performance carried a bonus, with Abel's ride judged the best on the day which rewarded her with the annual prize of a fully mounted Zilco raceday saddle.
Dusty Road, the winner of two of his six starts, is trained and part-owned by Taupiri dairy farmer Graeme Cameron and carries the same yellow and tartan colours as the mighty 1970s sprinter-miler Shifnal Chief.
"I've known the Camerons since my days with Graeme Rogerson and I caught up with them again when Dusty Road raced at Pukekohe late last year," Abel said.
"Kelsey (Hannan) had been riding him, but when she broke her wrist in February, they rang me up and asked if I could ride him at Matamata.
"I feel sorry for Kelsey, but I was really happy to win on him then and now to be riding him in a Group One.
"It's getting real now, I'm definitely excited, a little bit nervous too, but I can't wait."
Abel has never ridden at Trentham, but counters that with confidence in her big race mount.
"I've been going down to Cambridge once a week to ride him in trackwork and every time he's felt that much better," she said.
"He's very professional the way he goes about things and he's so honest, he gives you everything.
"You almost forget he's only a three-year-old, but he's against his own age group on Saturday and he's got a good draw.
"The big bonus is the rain they're getting down there, which should really suit him with his two wins having been on heavy ground.
"It would be unreal if he was to finish in the top three and I really do think he's a cheeky show."