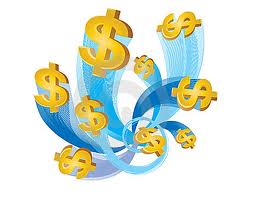 Australia's wagering market leader, Tabcorp, is set for Australia's biggest day of racing and wagering as it looks towards Tuesday's 153rd Emirates Melbourne Cup.
Hundreds of thousands of Australians will have their Cup wager through Tabcorp's NSW and Victorian TAB businesses and nationally via the corporate bookmakers and TAB online.
"Research commissioned by Tabcorp shows that 74% of people who bet on the Melbourne Cup in NSW and Victoria, bet with TAB," said Tabcorp's Managing Director and CEO, David Attenborough.
"We expect to process in excess of 50 million transactions on the day. It's a massive operation for all of our systems and people and we look forward to giving our customers a great Melbourne Cup day experience."
Tabcorp turnover highlights
[dt_list style="1″ dividers="true"][dt_list_item image=""]Tabcorp expects to process in excess of 50 million transactions on Melbourne Cup Day.[/dt_list_item][dt_list_item image=""]At peak periods Tabcorp will process up to 2,000 bets per second.[/dt_list_item][dt_list_item image=""]In excess of $180 million was wagered with Tabcorp on Melbourne Cup Day in 2012, with more than $90 million wagered on the 2012 Melbourne Cup itself.[/dt_list_item][dt_list_item image=""]Almost $420 million was wagered with Tabcorp during the Melbourne Cup Carnival (four days at Flemington) in 2012 and in $2.1 billion across the entire 65 day Spring Racing Carnival period.[/dt_list_item][dt_list_item image=""]Last year's Melbourne Cup winner, Green Moon, paid $22.50 on the Victorian tote and $20.80 on the NSW tote.[/dt_list_item]
[/dt_list]
[dt_call_to_action style="1″ background="fancy" content_size="normal" text_align="centre" animation="top" line="true"]Avoid the queues and bet via your mobile or online with one of our free bets[dt_button size="big" animation="scale" color="orange" link="/free-bets" target_blank="true"]Best 2013 Melbourne Cup Free Bets[/dt_button][/dt_call_to_action]
Betting with TAB
TAB punters in NSW and Victoria will be able to place wagers across approximately 2,900 hotels, clubs and TAB agencies. NSW TAB agencies will open at 7.30am on Cup day and Victorian TAB agencies at 8am.
Betting is made easy in TABs for once-a-year customers with specially marked Melbourne Cup betting tickets. The cards are available for: Win and Place, Quinella, Flexi Box Trifecta, Mystery Box Trifecta and Flexi Box First 4.
More than 460 operators will be taking telephone bets in Tabcorp's call centre, with betting opening at 7am.
Speech Express 133 842 (talk directly with the speech recognition service).
Touch Tone 132 698 (key in your racing bets yourself).
Operator Assist 131 822 (speak with an operator) from 7.30am.
Having recently reached 1,000,000 downloads, the TAB App allows punters to bet on all their favourite racing TAB products from their mobile. Available for iPhone, iPadMedia and Android, customers can use the TAB locator to find their nearest TAB, or open an account in minutes.
TAB will offer live betting in the run on all races at Flemington across the Melbourne Cup Carnival over the phone and in TAB retail outlets.
Betting at the track with TAB
Some 1,200 Tabcorp operators will be taking bets at the many race meetings held on Cup day. Of these operators, 600 will be at Flemington.
There are over 280 TAB self-service terminals at Flemington for Melbourne Cup week.
As well as the 10 races from Flemington on Melbourne Cup day, the NSW and Victorian TABs will take bets on 29 other race meetings from Australia and abroad.
Taking TAB to Sydney workers
TAB is once again taking Melbourne Cup TAB betting to Sydney workers with 'live sites' across Sydney. Sydneysiders will find TAB live sites at Martin Place, King Street Wharf, Cockle Bay Wharf, The Rocks, Darling Harbour, Darling Quarter, The Ivy, The Establishment, The Argyle and Bar 100.
Cup Week Quaddie pool guarantees
TAB is celebrating Cup week at Flemington in grand style by launching the 'It's Quaddie Time' promotion.
A record total of $14 million worth of pool guarantees are on offer throughout Cup week.
On Melbourne Cup Day there is a $3.5 million Quaddie pool guarantee while the promotion goes through Oaks Day ($2.5 million) and Stakes Day ($4 million).