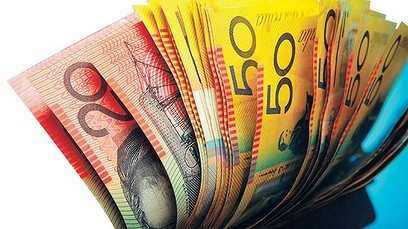 Could this be Australia's smartest punter?
A punter at Sportingbet has turned $24 into a life changing $107,190 after correctly picking the first four across the line in the 2013 Melbourne Cup.
The punter from Dampier in Western Australia, who requested to be known only as Jados, selected Fiorente, Red Cadeaux, Mount Athos and Simenon in a boxed first four, which costs a total of $24 as it allows for 24 possible winning combinations.
Jados placed the bet online at Sportingbet Australia on the morning of the Melbourne Cup.
"I'm Big Kev excited," said Jados.
"The kids picked two horses and I picked the other two so I suppose I have to give them some of the credit," said Jados.
"I've told all my mates but none of them believe me," said Jados.
"My missus is completely stoked and she's already got a new car picked out," said Jados.
The 2013 Melbourne Cup was one for the punters, with Fiorente a heavily supported favourite at Sportingbet.
"Punters smashed Fiorente's odds from $8 into $7 in the hour before the race and we wrote more tickets for Fiorente than any other horse in the race," Sportingbet's Andrew Brown said.