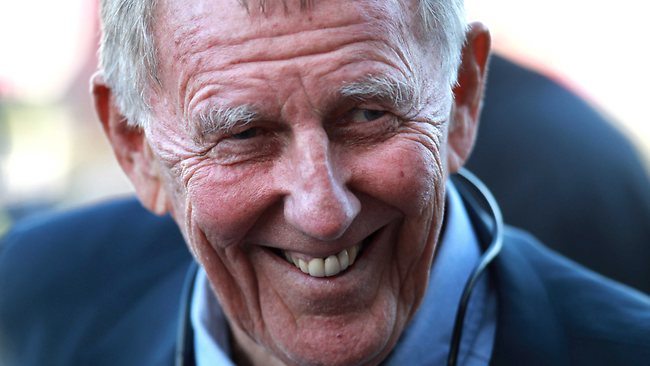 Punters are throwing their support behind the John Singleton owned Dear Demi to win tomorrow's Melbourne Cup, cutting the mares odds from $19 into $17 at Sportingbet late on Cup eve.
Larrikin punter Singleton stands to collect $2.2 million from Sportingbet should Dear Demi win, after placing $50,000 the win and $25,000 the place on her at odds of $41 following her impressive 3rd in the Melbourne Cup.
Dear Demi shortened from $26 into $19 after running second in last Saturday's Mackinnon Stakes and punters continue to warm to her chances in tomorrow's Cup.
"There's been solid late each-way support for Dear Demi and she's now considered one of the top chances," Sportingbet CEO Michael Sullivan said.
"Singo told me he was having an emotional bet when he backed Dear Demi with me, but I'll be the one that's emotional if she wins," Sullivan said.
2013 Melbourne Cup
Sportingbet Australia market
Fiorente $7.50 (was $9)
Mount Athos $10 (steady)
Dandino $13 (steady)
Sea Moon $15 (was $19)
Fawkner $16 (was $26)
Verema $16 (was $14)
Hawkspur $16 (was $17)
Seville $17 (was $15))
Dear Demi $17 (was $19)
Simenon $21 (was $16)
Voleuse De Coeurs $17 (steady)
Tres Blue $19 (steady)
Brown Panther $19 (was $21)
Royal Empire $19 (was $26)
Masked Marvel $31 (steady)
Foreteller $31 (was $34)
Green Moon $31 (was $41)
Dunaden $41 (steady)
Ruscello $51 (steady)
Super Cool $51 (steady)
Ibicenco $51 (was $81)
Red Cadeaux $61 (was $81)
Ethiopia $71 (was $81)
Mourayan $126 (was $81)