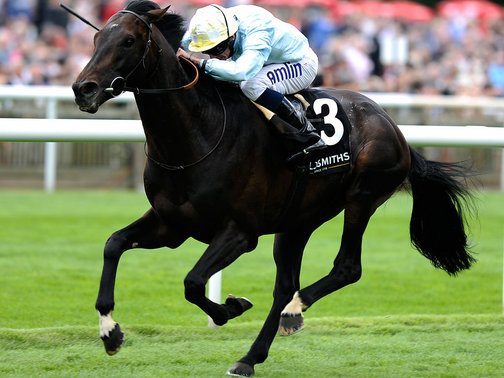 Punters still think Gai Waterhouse can train her first Melbourne Cup winner next Tuesday, but not with race favourite Fiorente.
Last year's runner-up is on the drift, easing from $5.50 to $7 at Sportingbet amid a mountain of support for international Mount Athos. A luckless 5th last year, Mount Athos has firmed from $10 into $7.50 at Sportingbet courtesy of a high-volume of significant wagers.
"I haven't written a four-figure bet or more for Fiorente in a week but there's been two $10k bets for Mount Athos and the big punters just keep smashing him," Sportingbet Australia CEO Michael Sullivan said.
"The money is pouring in for Mount Athos and if it continues like this he'll be closer to $5 come Cup day, particularly if he draws well," Sullivan said.
While Fiorente is out of favour, stablemate Tres Blue continues to attract heavy support. Gai Waterhouse's other runner has firmed from $23 into $19 at Sportingbet after a string of wagers including bets of $10,000, $4,000 and $2000.
"Since Sunday, the ticket count for Tres Blue has been nearly double that of Fiorente. That's a very strong indication that Tres Blue might be a better chance than Fiorente to win Gai her first Cup," Sullivan said.
Dandino remains a solid $11 third favourite ahead of Hawkspur, Voleuse De Coeurs and Verema all at $13.
2013 Melbourne Cup (All-in)
Sportingbet Australia market
Fiorente $7.00
Mount Athos $7.50
Dandino $11.00
Hawkspur $13.00
Verema $13.00
Voleuse De Coeurs $13.00
Sea Moon $15.00
Seville $19.00
Tres Blue $19.00
Jet Away $21.00
Simenon $21.00
Brown Panther $26.00
Dear Demi $26.00
Foreteller $26.00
Masked Marvel $28.00
Others $31.00+