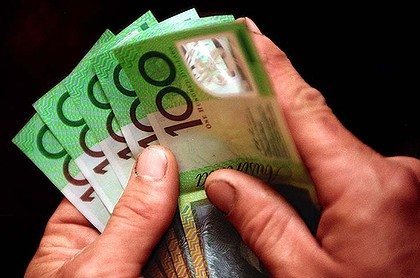 Punters who aren't sure who to tip in this year's Melbourne Cup are in for some good news, with online bookmaker Sportsbet Australia set to refund losing bets if your horse finishes second third, or even fourth!
With Sportsbet refunding bets up to fourth for the first time ever, punters are beginning to look for value, with English stayer Dandino now the best backed horse at $12.
In other Melbourne Cup news, Mount Athos is now the equal favourite after firming from $8.00 to $7.50 to draw level with Fiorente.
"The Cup looks wide open, yet the money has steadily flowed in for Dandino with Fiorente easing slightly. It is a tough race to win and with so many chances, punters are yet to narrow in on that one they like,'' Sportsbet's Shaun Anderson said.
*Offer applies to first bet on the win market. 
Punters can also secure a $650 Free Melbourne Cup Bet at Sportsbet by opening a new account from any of the links on this page.
Melbourne Cup
(Prices in brackets from Wednesday 30 October)
$7.50   Fiorente                      (out from $7.00)
$7.50   Mount Athos             (in from $8.00)
$10      Hawkspur                    (steady)         
$12      Dandino                       (steady)       
$13      Voleuse De Coeurs      (steady)
$13      Verema                       (steady)
$17      Sea Moon                    (steady)
$17      Seville                          (steady)
$19      Tres Blue                     (steady)
$21      Jet Away                      (out from $17)
$21      Simenon                      (steady)
$26      Royal Empire (out from $21), Fawkner, Brown Panther, Foreteller, Masked Marvel
$34      Dear Demi
$41      Dunaden, It's A Dundeel, Green Moon, Super Cool,
$51      Red Cadeaux, Silent Achiever (out from $41), Araldo, Moriarty
Others quoted