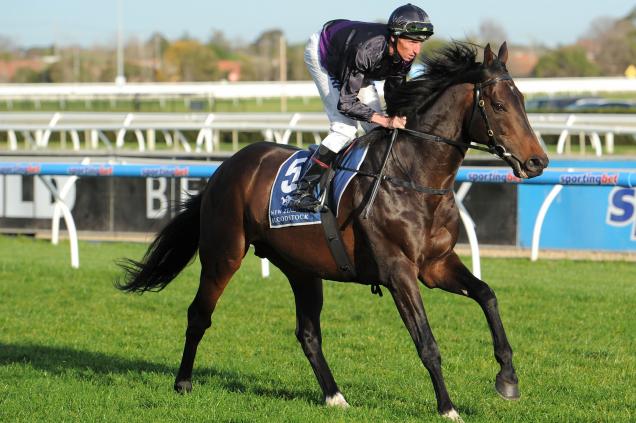 MONEY COMES FOR FIORENTE AFTER IDEAL BARRIER DRAW 
Punters with online bookmaker Sportsbet Australia have been quick to react to Fiorente's ideal barrier draw, with the $7.00 favourite now clearly the best backed horse to win the Melbourne Cup.
Up until yesterday Dandino had been the best backed, however after drawing barrier five, there has been a flood of money for Fiorente who has firmed from $7.50 to $7.00.
The same can't be said for Mount Athos who has drifted from $7.00 to $10 after drawing barrier 22.
"Fiorente had a good run in the Cox Plate, came second in last year's Melbourne Cup and has now drawn a great barrier. It's all starting to make sense for the punters and the money is now coming as expected," said Sportsbet's Shaun Anderson.
For the first time ever, sportsbet.com.au will refund losing win bets on the Melbourne Cup if your horse finishes second third, or even fourth!
Melbourne Cup
(Prices in brackets from Saturday 2 November)
$7.00   Fiorente                      (in from $7.50)
$10      Mount Athos             (out from $7.00)
$10      Dandino                       (in from $12)       
$12      Hawkspur                    (out from $10)         
$12      Verema                       (in from $13)
$15      Sea Moon                    (in from $17)
$17      Voleuse De Coeurs      (out from $13)
$17      Seville                          (steady)
$19      Fawkner                      (in from $26)
$21      Dear Demi                  (out from $17)
$21      Tres Blue                     (out from $19)
$21      Simenon                      (steady)
$21      Brown Panther            (in from $26)
$26      Royal Empire              (steady)
$26      Masked Marvel           (in from $31)
$34      Foreteller                    (out from $26)
$41      Dunaden, Green Moon, Super Cool
$67      Ruscello (out from $41), Red Cadeaux (out from $51)
$81      Ethiopia                       (out from $51)
$81      Ibicenco                       (steady)
$101    Mourayan                   (steady)