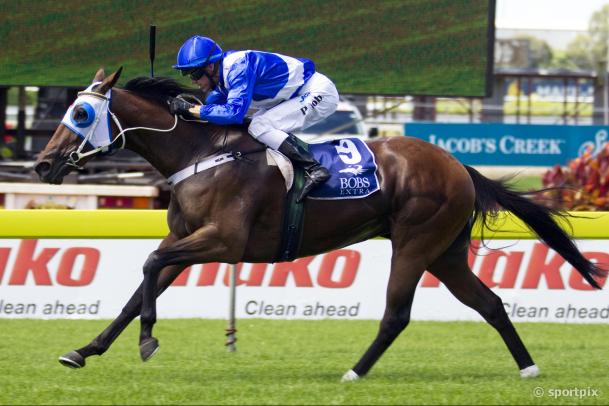 Dear Demi, Seville, Royal Empire and Fawkner. These are the horses punters with online bookmaker Sportsbet Australia are tipping might be able to cause an upset at tomorrow's Melbourne Cup, with money coming for these outsiders in the last 24 hours.
Fiorente still remains the best backed horse and is favourite at $7.00, however punters are beginning to look further down the list for more value.
Dear Demi is now the third best backed horse in the race (behind Fiorente and Dandino) with punters identifying the value at $21.
Royal Empire has also been a big mover in the last 24 hours, in from $26 to $19 while Seville is now on the fourth line of betting at $15.
It seems punters haven't forgotten Fawkner's brilliant Caulfield Cup win, now one of the best backed horses at $19.
"This really does look like one of the most even Melbourne Cup's for some time, so punters are starting to look for value. Fiorente is still the best backed, but we are starting to take some money for some outsiders. Punters are really keen on Dear Demi while staying away from some of the favourites like Mount Athos and Hawkspur," said Sportsbet's Shaun Anderson.
For the first time ever, sportsbet.com.au will refund losing win bets on the Melbourne Cup if your horse finishes second third, or even fourth!
Melbourne Cup
(Prices in brackets from Sunday 3 November)
$7.00   Fiorente                      (steady)
$10      Mount Athos             (steady)
$13      Dandino                       (out from $10)       
$13      Hawkspur                    (out from $12)         
$13      Verema                       (out from $12)
$15      Seville                          (in from $17)
$16      Sea Moon                    (out from $15)
$17      Tres Blue                     (in from $21)
$17      Simenon                      (in from $21)
$19      Voleuse De Coeurs      (out from $17)
$19      Fawkner                      (steady)
$19      Royal Empire              (in from $26)
$21      Dear Demi                  (steady)
$21      Brown Panther            (in from $26)
$26      Masked Marvel           (steady)
$34      Foreteller                    (steady)
$41      Dunaden, Green Moon, Super Cool
$51      Super Cool (out from $41), Ruscello (in from $67)
$67      Red Cadeaux, Ibicenco (in from $81)
$81      Ethiopia                       (steady)
$151    Mourayan                   (out from $101)