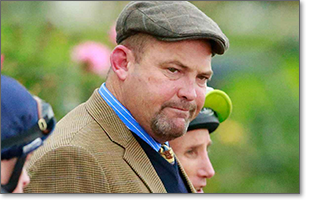 Estimated Reading Time: <1 minutes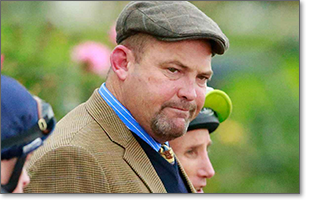 REPRESENTATIVES of the 'Cobalt Five' have slammed Racing Victoria for drumming up an atmosphere of "hysteria" around the ongoing doping scandal.
Five of Australia's most prominent trainers fronted RV stewards on Wednesday after being issued show cause notices over horses testing positive for high levels of cobalt – a restricted substance which is believed to be performance-enhancing.
The men in question are Lee and Shannon Hope, Mark Kavanagh, Danny O'Brien and Peter Moody, whose licenses will be on the line when they face the Racing Appeals and Disciplinary Board in a few days' time.
If suspended, the high-profile quintet would miss out on the upcoming 2015 Melbourne Spring Carnival, which kicks off in early October.
Speaking on behalf of O'Brien and Kavanagh, barrister Damian Sheales said his clients would be "financially ruined" if the charges against them were upheld.
Sheales also accused key Racing Victoria officials of manufacturing controversy over a substance which is not conclusively proven to enhance power, speed, or endurance in race horses.
"This perfect storm has been regrettably of [Racing Victoria Limited's] own making," he said. "This hysteria doesn't exist anywhere else in the world."
Racing Victoria floated the idea of allowing the trainers to compete in the Spring Carnival if they agreed to a freeze on a percentage of their prize money earnings throughout the season, but three of the four stables rejected the offer.
Speaking to the press at RV headquarters in Flemington, Moody – best known for training legendary sprinter Black Caviar – intimated that such a deal would have dire consequences for his operations and those of his fellow accused.
"Every dollar that goes into my business is funnelled back into my business to keep it going," he said, adding that such a reduction of cashflow would force him to lay off up to 70 staffers.
The trainers and their reps have also taken aim at the veterinary physicians responsible for bringing this saga into the spotlight.
News of the positive cobalt tests first broke back in January, but charges were only laid after Dr Tom Brennan admitted to supplying the Kavanagh and O'Brien stables with a "vitamin complex" which supposedly contained significant amounts of cobalt.
Racing Victoria stewards have also heard testimony from Dr Adam Matthews, a former vet at the Flemington Equine Centre alongside Brennan, although details of his statements are yet to be released.
The defence has been less than subtle in its attempts to discredit the two doctors, with Sheales calling Brennan "an admitted liar".
The Kavanagh and O'Brien parties each claim that the vet – a former employee of both stables – was solely responsible for any wrongdoing, pleading ignorance to any knowledge that their horses were being fed cobalt-rich supplements.
Matthews has also come under fire, with reports claiming that Brennan dobbed in his former colleague as the source of the illicit vitamin drips which have caused all the commotion.
An article in Fairfax media this week went so far as to compare Matthews to Stephen Dank – the disgraced AFL sports scientist at the heart of the Essendon supplements scandal – and claimed the vet had ties with key underworld figures.
Nevertheless, the RV stewards believe they are on very firm footing ahead of the RADB hearing, especially in light of recent developments in the case against O'Brien.
The trainer recently confessed to paying Brennan $3000 for what he believed were legal vitamin mixtures – something he failed to mention when these doping accusation first emerged in January.
Terry Bailey, the chief steward of Racing Victoria, said he was gravely concerned by O'Brien's about face.
Addressing claims that the cobalt saga had sparked an unnecessary "furore", Bailey told the press: "What also creates furore is a vet providing vitamins for $3000 which Mr O'Brien failed to make us aware of."
This is just the latest among a series of recent cobalt-related drug scandals in the Australian racing industry.
Racing Queensland handed down an 18-month ban to trainer Jamie McConachy earlier this week, while the NSW Racing Appeals Tribunal recently upheld Darren Smith's 15-year suspension after he was found guilty of 42 separate cobalt doping offences in March.