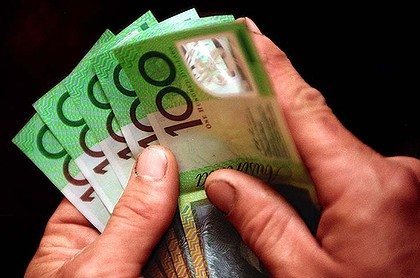 The big money got it right with Fiorente at the Melbourne Cup, with online bookmaker Sportsbet Australia taking a number of big bets on the favourite.
One punter will be particularly happy, placing a bet of $40,000 at odds of $7.00 on the favourite to collect $280,000.
Other big bets on Fiorente include $25,000 and $15,000.
But it wasn't just about the big punters.
One lucky punter turned a $10  first four mystery bet into just under $50,000.
Another smart punter won $84,000 from a $25 trifecta, tipping the three horses in exact order.
"The mystery bet punter probably would have been dirty after getting Red Cadeaux who was a real outsider, but they will be laughing now!" said Sportsbet's Shaun Anderson.
Overall, there was almost more than double the money bet on Fiorente than any other horse.
"The punters got this one right with Fiorente. He had the best form, and punters who stuck with him were rewarded."
Sea Moon was the best backed within the dying minutes, firming into second favouritism at $11 while Mount Athos drifted out from $10 to $13.
Sportsbet.com.au has already opened up a market for the 2014 Melbourne Cup, with Polanski and Mount Athos equal $17 favourites.
2014 Melbourne Cup
$17      Polanski, Mount Athos
$21      Fiorente, Complacent
$26      Simenon, Sea Moon, Dandino, Brown Panther, Very Nice Name, Penglai Pavillion, Voleuse De Coeurs
$34      May's Dream, Ethiopia, Salon Soldier, Fiveandahalfstar, Foundry, Shikarpour, Criterion, Carlton House, Fawkner, Zanbagh
Others quoted