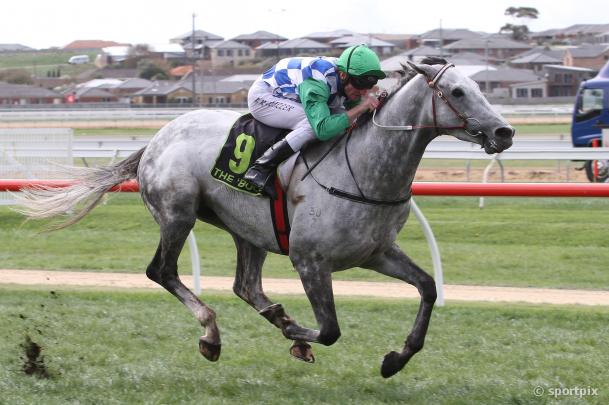 International trained horses may make up 7 of the top 12 in the Melbourne Cup weights released by Racing Victoria today, but Sportingbet is backing the Aussies to keep the 2013 Cup at home.
Sportingbet makes it $1.37 that the 2013 Melbourne Cup will be won by an Australian trained horse, versus $2.95 for an overseas trained horse to win the nation's most famous horse race.
"Australian trained horses definitely have the edge over the visitors this year," Sportingbet Australia spokesman Andrew Brown said.
"International trained horses are likely to make up no more than one third of the field and their top hope at the moment, Mount Athos, is a $19 shot," Brown said.
"While the Internationals are outsiders to win the Cup, they are $1.01 to have a whinge about their weights," Brown said.
The Darren Weir trained Puissance De Lune remains a solid $5.50 favourite at Sportingbet and has attracted 20% of total money wagered in its all-in market.
Fiorente is an $8.50 second favourite ahead of Hawkspur at $13 and Sea Moon at $15.
2013 Melbourne Cup – Australian trained v Overseas trained
Australian Trained $1.37
Overseas Trained $2.95
2013 Melbourne Cup (All in betting)
Puissance De Lune $5.50
Fiorente $8.50
Hawkspur $13.00
Sea Moon $15.00
Mount Athos $19.00
Green Moon $21.00
Dandino $21.00
Jet Away $26.00
Ethiopia $26.00
It's A Dundeel $26.00
Foundry $31.00
Verema $31.00
Brown Panther $31.00
Ahzeemah $31.00
Royal Empire $31.00
Dunaden $35.00
Bayrir $35.00
Carlton House $35.00
Seville $35.00
Meleagros $41.00
Pakal $41.00
Prince Cheri $41.00
Red Cadeaux $41.00
Kesampour $41.00
Main Sequence $41.00
Simenon $41.00
Brigantin $41.00
Desert Jeuney $41.00
Masked Marvel $41.00
Foreteller $41.00
Tres Blue $51.00
Gris Caro $51.00
Sun Central $51.00
Ecuador $51.00
Super Cool $51.00
Leading Light $51.00
Royal Descent $51.00
Castlzeberg $51.00
Joshua Tree $51.00
Kelinni $61.00
Beaten Up $61.00
Silent Achiever $61.00
Songcraft $61.00
Araldo $61.00
Ernest Hemingway $61.00
Forgotten Voice $61.00
Hammerfest $61.00
Sir John Hawkwood $61.00
Waldpark $61.00
Lidari $61.00
Mr Oceirin $61.00
Shoreham $61.00
Garud $61.00
Others $71.00+